Edmondson Named as College's August Employee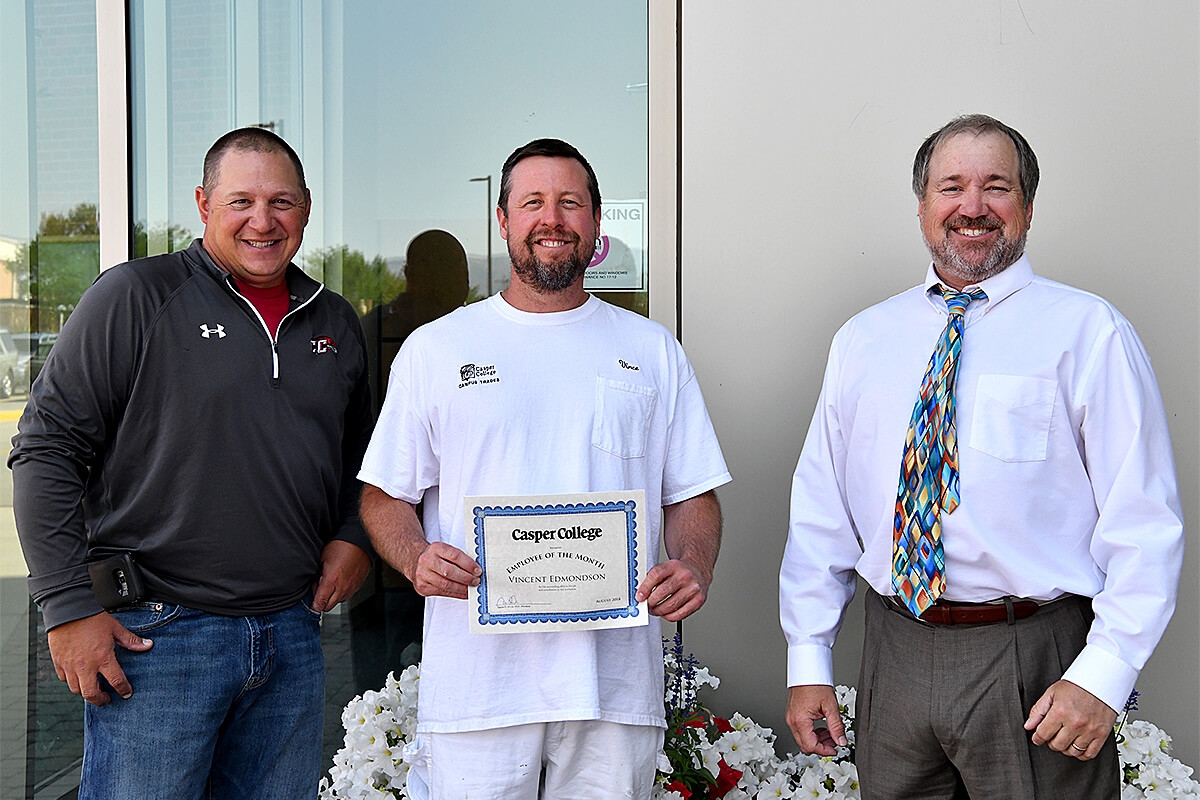 Vince Edmondson, Casper College painter, with his Employee of the Month Certificate. Pictured with Edmondson who is in the center is Tom Popilek, supervisor buildings and maintenance operations on the left and Darren Divine, president of Casper College on the right. Casper College photo.
Vincent Edmondson has been named as the Employee of the Month at Casper College for August 2018.
Edmondson, a painter, has been working at the college since May 2008.
Edmondson was nominated by Allen Sanchez, building structures foreman at Casper College. "Vinny takes care of all the painting needs at Casper College. His attention to detail is important to his job and why he is meticulous. He makes sure the job is well done and looks good," said Sanchez.
"There have been times when I have been surprised to find out that Vincent has been in to paint because I never saw any tools or messes. He takes great pride in his work and is a great asset to Casper College," said Sarah Neubauer, theatre and dance department specialist.
The employee of the month is selected from nominations received by a selection committee and is based on a nomination and rating form with at least one letter of support.
Subscribe
If you enjoyed this story, receive more just like it: