ALC Establishes Little Free Library on College Campus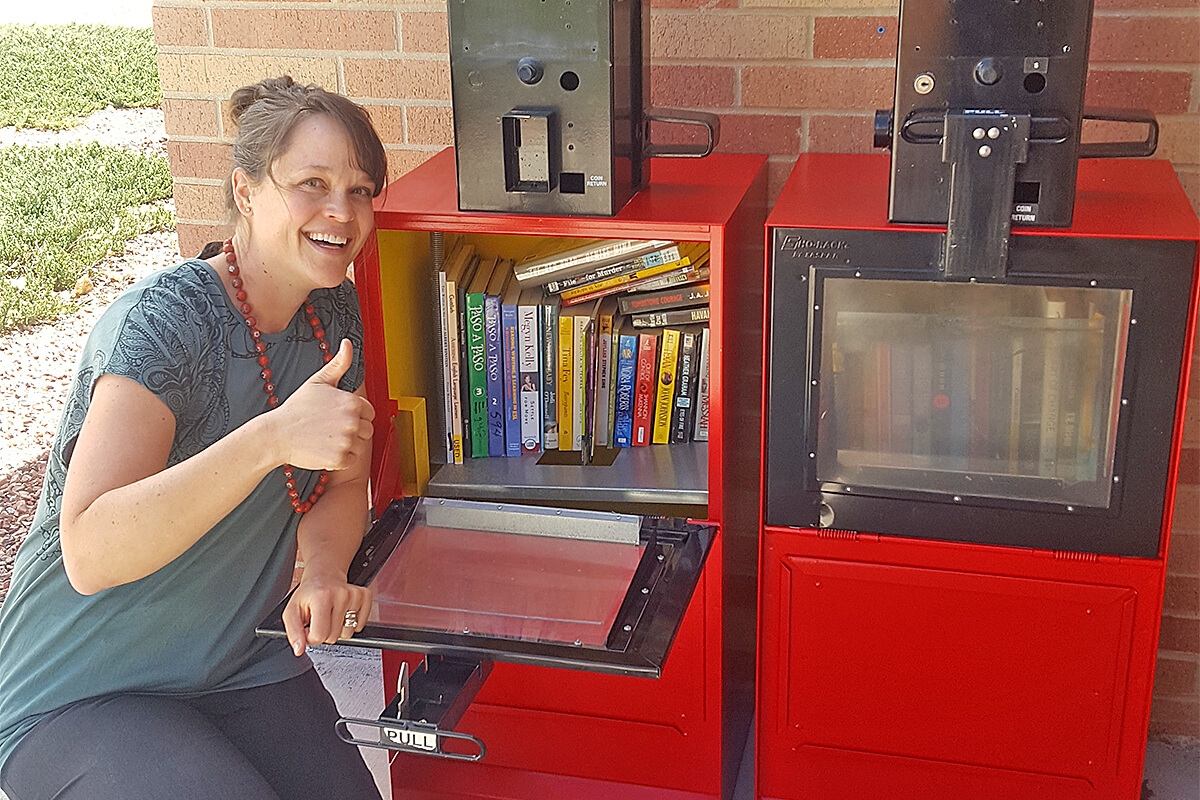 Sarah Peek-Elston at the Adult Learning Center's Little Free Library.
The Adult Learning Center at Casper College is now the site of a Little Free Library. The library consists of two former newspaper racks each featuring a selection of books for most ages.
Everyone is welcome to "take a book and share a book." "We welcome anyone from the community to come and take a book to read or to leave one for someone else to read," said Chelse DePaolo-Lara, ALC director.
The two newspaper racks were donated by the Casper Star-Tribune, while the Friends of the Library Foundation donated some of the reading materials and also facilitated the acquisition of the Little Free Library, according to DePaolo-Lara.
The ALC's Little Free Library is listed as the 72,624th chartered LFL worldwide. Little Free Library book exchanges are located in all 50 states and 85 countries.
Started in 2009 by Todd Bol and Rick Brooks of Hudson, Wisconsin, Little Free Library is a nonprofit organization. According to LFL, the mission of the organization is "… to inspire a love of reading, build community, and spark creativity by fostering neighborhood book exchanges."
Subscribe
If you enjoyed this story, receive more just like it: