Sheridan's Williams Excels in First Year at Casper; Heads to CNFR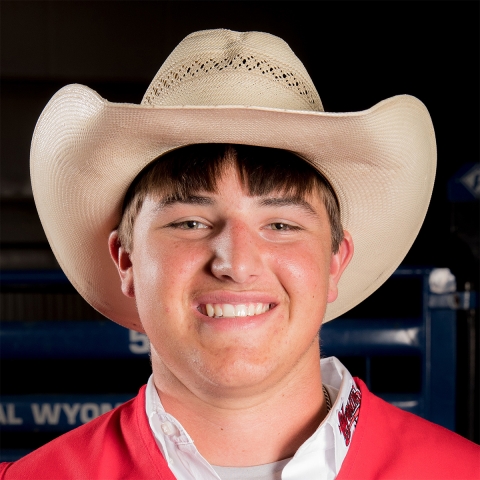 Casper College team roper Wheaton Williams. Casper College photo.
Sheridan Wyoming's Wheaton Williams decided to attend Casper College because his team roping partner, Jerren Johnson had decided to go there. It was a smart move as Williams and Johnson will be competing at this year's College National Finals Rodeo in the team roping competition. "I thought it would be good if we were at the same school and we would get to rope with each other every day," he says.
Another help in the decision-making process was the Head Coach of the Casper rodeo team, Jhett Johnson. "I know Jhett Johnson very well, and I've gotten along with him ever since I have met him," Williams says.
Williams is the header and Jerren Johnson the heeler. Thanks to the roping talents that each brings to the table, the two, in their freshman year, finished at the number two spot in the Central Rocky Mountain Region. That region includes teams from Chadron State College, Sheridan College, Lamar Community College, Central Wyoming College, Laramie County Community College, Gillette College, Eastern Wyoming College, Colorado State University, and the University of Wyoming.
Williams chose business administration for his major at Casper College. "I like the business industry, and my dad back in Sheridan works for a company. I'm hoping after I get done here I can go back to Sheridan and work for him," he says. Helping Williams focus on both his studies and roping practice is a full-ride scholarship. "Coach Johnson gave me a good scholarship to come to school here, so I took it, and I'm happy with my decision to come to Casper College," says Williams.
Williams says that so far in his college career he has two favorite instructors; Scott Nolan and Todd Jones. Nolan, general business instructor, "is my advisor, so I've gotten to know him pretty well, and his classes are fun to be in because he makes it a good time to be there." As for Jones, agribusiness instructor, "(he) knows a lot about rodeo, so we talk about that a lot, and he always asks me how I'm doing, and we just get along really well," says Williams.
The transition from high school to college was easier than Williams thought that it would be and he would recommend Casper College: "The college here is a great place to attend. The dorms are really nice for people to live in, everything is well taken care of, and you have a lot of opportunities here to fulfill your degree and what you want to do after you get done with college. It's nice to be on my own a little bit and figure out what the real world is like," he says.
Following graduation from Casper College, Williams hopes to attend a university and continue college rodeo. After that, he would like to compete on the pro circuit "a little bit, and if that works out I'd like to rodeo full time, but if that doesn't work out, I want to go back to Sheridan and work with my dad at his company."
Williams is the son of Stan and Deanne Williams of Sheridan, and a 2016 graduate of Big Horn High School in 2017.
Subscribe
If you enjoyed this story, receive more just like it: