Phi Theta Kappa Spring Initiates Announced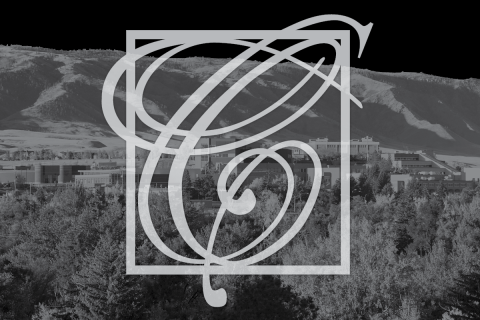 Casper College's Zeta Alpha Chapter of Phi Theta Kappa has announced the names of this year's spring initiates to the chapter.
A total of 51 students were initiated into the chapter. Those students from out of state are Claire Hamilton, Broomfield, Colorado; Hallie Myhre, Steamboat Springs, Colorado; Danielle Raya, Bozeman, Montana; Chloe Galovich, Kaysville, Utah; Cindy Mansfield, Harrison, Nebraska; and Cole Reeves, Churchville, Virginia.
From Wyoming: Wendy Araiza, Greybull; Josey Bailey, Moorcroft; Reata Beck, Albin; Molly Burns, Glenrock; Nathina Crabtree, Newcastle; Stephanie Cutrell, Bar Nunn; Lena Dechert and Zoe Tyler, Riverton; Michael Frati, Evansville; Rachel Goff, Kinnear; Kendra Hinckley and Edward Moore, Douglas; Cameron Igou, Thermopolis; Alexis Martinez and Shannon Wallace, Wheatland; Lexie Michel and Stacey Michel, Rawlins; Taylor Pereda, Lander; Nesly Perez, Jackson; and Jordan Smith and Tanner Wright, Laramie.
From Casper: Marina Albarran, Zachary Beran, Kendra Brutsman, Ben Campbell, Rachel Demaere, Cheyanna Dirks-Yesel, Jared Douglas, Caitlyn Edwards, Emily Fagerstone, Jasmin Guarin, Lisa Gunyan, Chloe Haas, Kelcey Harvell, Shayla Mellen, Kati Mooney, Nicholas Moore, Meghan Palmer, Bethany Raver, Maria Robison, Lane Schimpf, Tayler Stephenson, Benjamin Williams, Jessica Witt, and Diana Yanez.
Membership in the Casper College Zeta Alpha Chapter of Phi Theta Kappa is dependent upon the following qualifications: The student must have a Casper College cumulative GPA of 3.5; maintain enrollment in at least six credits in the semester in which the student becomes eligible and in which the student is initiated; be of good moral character; be a degree-seeking student; maintain full citizenship rights; and have no felony convictions.
Subscribe
If you enjoyed this story, receive more just like it: