Juried Art Show, Special Reception to Celebrate Students and Nancy Madura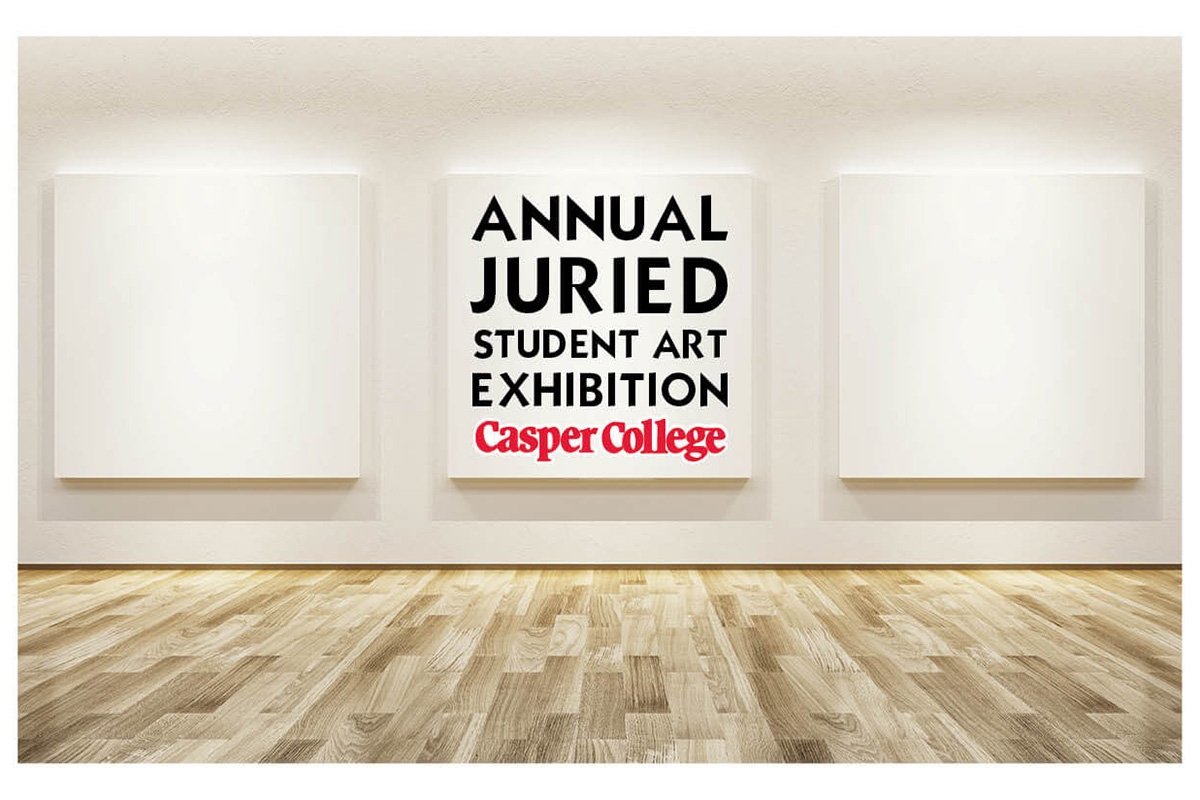 An art show featuring the selected works of Casper College students ranging from graphic design to performance art will be on display at the college through Thursday, May 10. A special reception for both the students and art instructor Nancy Madura will be held on Thursday, May 3 at 1 p.m.
The works featured in the Annual Juried Student Art Exhibition were chosen by Christy Johnston. Students whose work is on display include Paige Culver, Danielle Peterson, Rachel Savage, Kes Adams, Rachel DeMaere, Lydia Buckingham, Becky (RJ) Doll, John C. Long, Chris Paden, Clarissa Stephenson, Molly Harshman, Bailey Gutierrez, Aaron McAulay, Nicole Smith, and Daryan Peterson. According to Valerie Innella-Maiers,  first, second, and third place winners were chosen, and each also received a cash prize.
"We would like to extend a special invitation to former students and art colleagues of Nancy as we celebrate her work at Casper College," said Innella Maiers, gallery director and art instructor. Madura, who has taught art at the college since the 1986 fall semester, will retire at the end of the spring 2018 semester.
Johnston, who earned her associate degree in art education from Casper College and her bachelor's degree in art education from the University of Wyoming teaches art classes for the Casper College Continuing Education Department and also provides private studio lessons. Her work was recently accepted for the Keep Casper Beautiful Public Art campaign, said Innella-Maiers.
Both the exhibition and reception are free and open to the public and will be held in the Goodstein Visual Arts Gallery. The gallery is open from 9 a.m. to 4 p.m. Monday through Thursday and is located in the Goodstein Visual Arts Center, on the Casper College campus.
Subscribe
If you enjoyed this story, receive more just like it: