Chris Navarro Named 2018 Distinguished Alumnus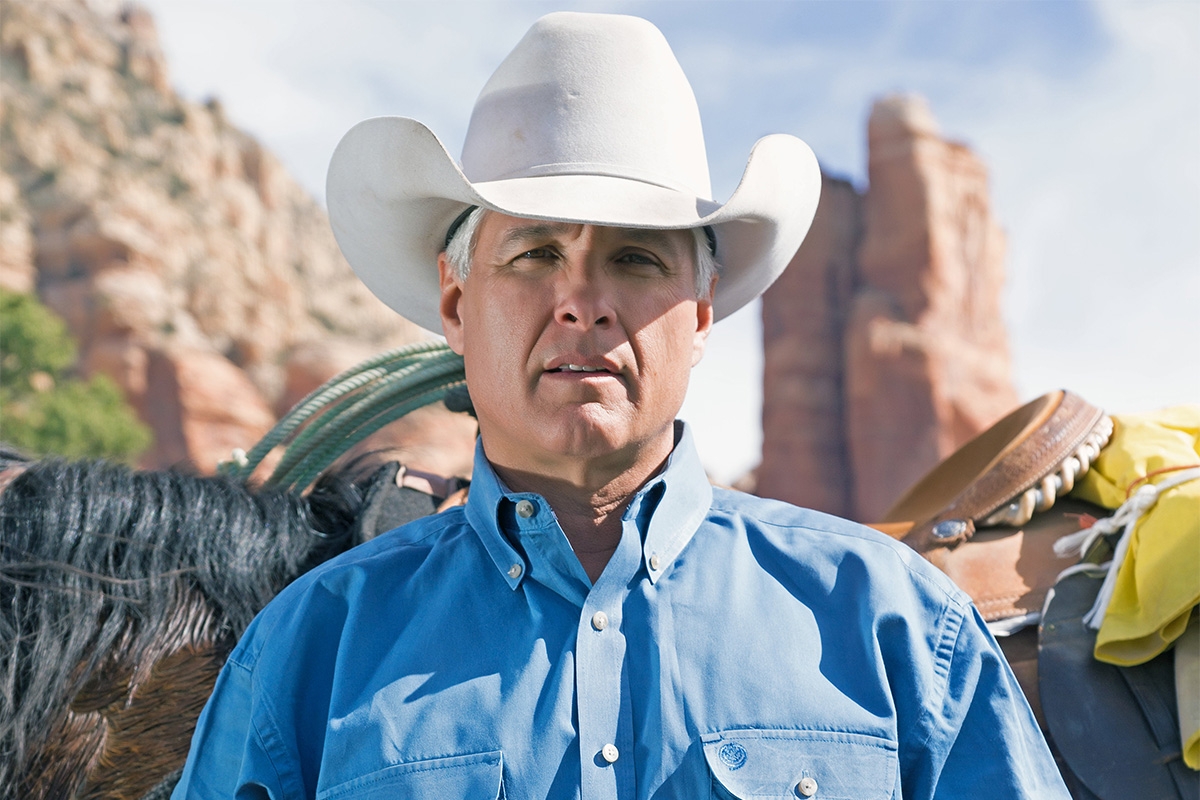 Chris Navarro. Casper College photo.
Casper College alumnus Chris Navarro has been selected to receive the Casper College Alumni Association's Distinguished Alumni Award for 2018. Navarro will be presented with the award during Casper College's 2018 commencement ceremonies on Friday, May 11.
Navarro attended Casper College from 1974-1976, graduating with a degree in animal science. He came to Casper on a scholarship to rodeo for the legendary Dale Stiles in bull and bronc riding.
Following college, he pursued a career in rodeo, hoping to one day be a pro bull rider. But his rodeo career was cut short due to injuries. He then went to work for an oil inspection company in Casper.
It was during a hunting trip near Lost Cabin, Wyoming, that Navarro discovered his true calling while visiting the home of the versatile artist Harry Jackson. It was there that Navarro spotted one of Jackson's sculptures, a bronze of a cowboy atop a bucking bronco. Moved by the sculpture Navarro yearned to own the piece, but the price tag, $35,000, stopped him. He decided he would do the next best thing and make his own. "I thought that if I couldn't buy it, perhaps I could make one," he recalled.
When he returned to Casper, he headed down to the local art supply store, Goedicke's, in downtown Casper, and with suggestions from the store clerk, bought the necessary supplies he would need to sculpt. He wasn't sure how to begin, so his next stop was the Natrona County Public Library where he checked out all the books he could find on the art of sculpting. And thus, the career of one of today's finest large monumental bronze sculptors began.
He cast his first bronze in 1980 and in the spring of 1986,  he left his day job to begin sculpting full time. "Sculpting is what I do for a living, but I don't ever plan on retiring. I've found something I really love to do, and I hope others can see that through the works I've created," he said, adding, "when you love what you are doing the real reward is in the experience of doing it."
Today, Navarro is best known for his monumental bronze sculptures in the areas of wildlife, Native Americans, inspirational, rodeo, and western art. He has more than 31 monuments placed throughout the country, including two on the Casper College campus: "The Spirit of the Thunderbird," an Alumni Association project in honor of the 50th Anniversary of Casper College in 1995; and "Essence of Rex," commissioned by Marialyce Tobin in August 2014.
In 2015, Navarro was the year's "Honored Artist Lecture" at the Buffalo Bill Art Show in Cody, Wyoming. Later that year, he was selected by Wyoming Governor Matt Mead to receive a Governor's Arts Award, which recognizes "outstanding achievement in the arts in Wyoming."
The Distinguished Alumni award winners are nominated by their peers and chosen by the board of directors of the Casper College Alumni Association. The winner must have contributed extensively to his or her professional, philanthropic, or humanitarian work.
Subscribe
If you enjoyed this story, receive more just like it: