CC Students Present at Regional Honors Conference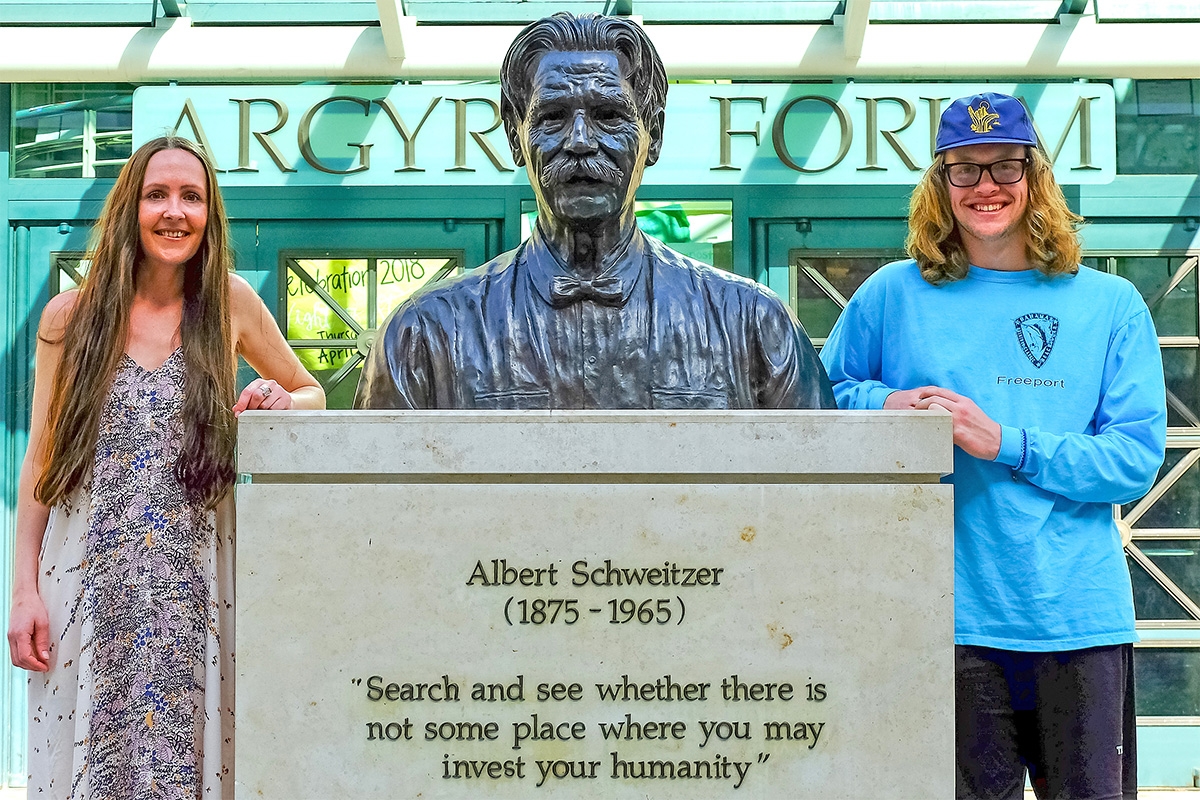 Casper College students Rebecca Travers and Gavin Heady recently attended the 2018 Western Regional Honors Council Conference at Chapman University in Orange, California. Casper College photo.
Casper College students Gavin Heady and Rebecca Travers recently presented at the 2018 Western Regional Honors Council Conference at Chapman University.
The two were students in Chad Hanson's "Environmental Sociology" honors class during the fall 2017 semester. "During the class, both students worked on papers and gave presentations on the environmental threats we face in the 21st century," said Hanson, sociology instructor. According to Hanson at the end of that semester, Travers and Heady pooled their research and combined their efforts and then submitted a proposal to the WRHC to talk at the 2018 conference.
Their presentation, "The Age of Environmental Uncertainty," was accepted for this year's conference titled "An Age of Uncertainty." Events at this year's conference included keynote speakers including Angela Y. Davis, and presentations from students and faculty. "Gavin and Rebecca did a great job representing Casper College, in the company of students and faculty from states across the West," Hanson said.
Travers and Heady were well received by the audience, and during their presentation addressed the relationship with society and nature and how the uncertainty of nature will affect society. "Our presentation focused on the delicate balance we share with the environment, incorporating efforts needed to secure environmental justice, while supplementing the greater point of where our own balance lies," they said.
The Casper College Honors program provides an enhanced learning experience for high achieving students who are part of a group that fosters intellectual curiosity, leadership, and change at the college. To learn more about the Casper College Honors Program, contact David Zoby, honors program director at 307-268-2379 or dzoby@caspercollege.edu.
The Western Regional Honors Council, of which Casper College is a member, is a professional organization of faculty, administrators, and students dedicated to the promotion and advancement of undergraduate honors education.
Subscribe
If you enjoyed this story, receive more just like it: