The Eyes of Freedom Memorial at Casper College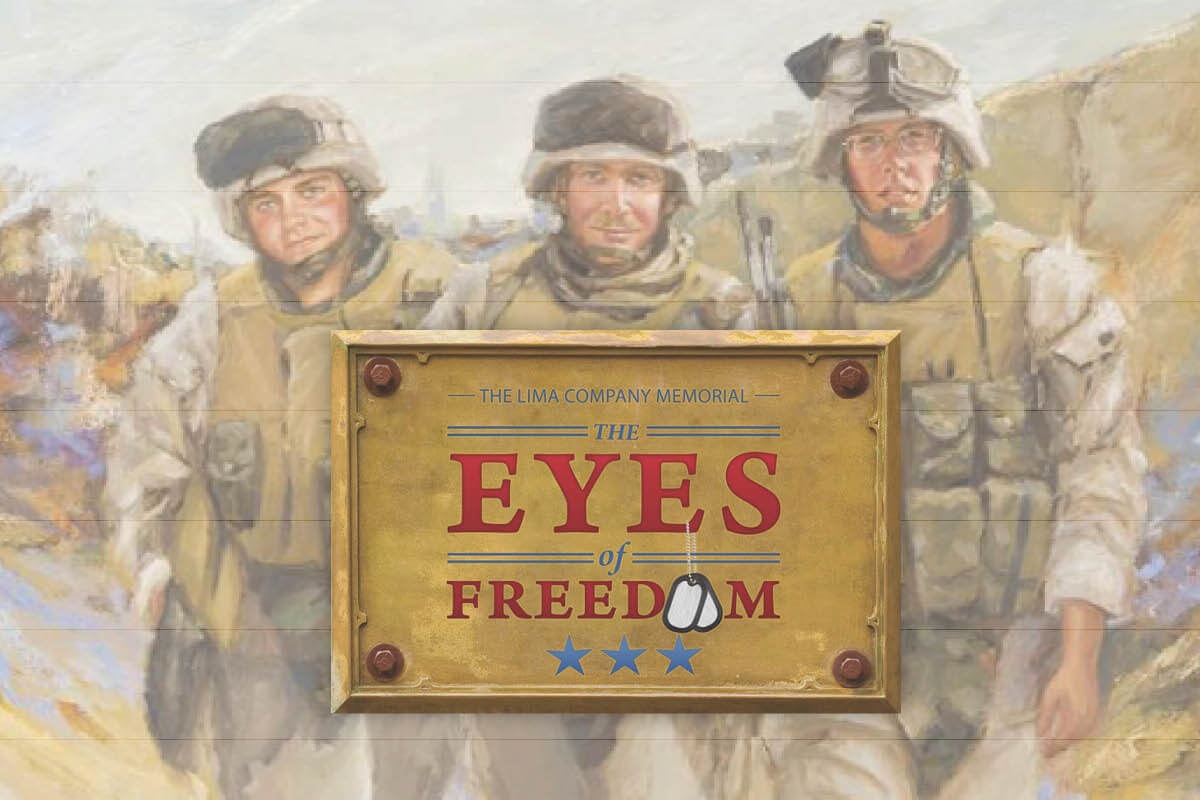 The Casper College Veterans Club is hosting The Eyes of Freedom: Lima Company Memorial. The memorial will be on display at the Casper College campus April 24-28. An opening ceremony will be held on Tuesday, April 24 beginning at 5 p.m.
The opening ceremony will feature Wyoming Governor Matt Mead, Casper College President Darren Divine, and keynote speaker Cpl. Mike Strahle, a Purple Heart combat veteran who served with the fallen honored in the memorial. Refreshments will be served following the ceremony, and the memorial display will be open for viewing until 10 p.m. and each day after that through Saturday, April 28 from 8 a.m. to 10 p.m.
The memorial display will feature eight life-sized paintings of the 23 fallen Marines and Navy Corpsman of Lima Company 3/25, along with their own boots which stand at the base of their portraits. Lima Company is a Marine reserve unit and remains one of the hardest hit units during Operation Iraqi Freedom. A life-sized bronze "Silent Battle" has been recently added to the memorial and features blank dog tags for visitors to write the names of their loved ones on. The sculpture was created " … to bring awareness and to combat the veteran suicide epidemic that currently burdens our men and women of service," according to The Eyes of Freedom website.
Both the paintings and bronze were created by artist Anita Miller. The paintings were unveiled at the Ohio Statehouse Rotunda in May 2008 where they stood for three years until Strahle worked with Miller to bring the memorial to the nation. "Moving from town to town and city to city, The Eyes of Freedom rallies the public around one common theme, saluting our great military, and their families who also sacrifice with their commitment," said Strahle.
The Eyes of Freedom: Lima Company Memorial is free and open to the public and will be on view in the third-floor lobby of the Walter H. Nolte Gateway Center on the Casper College campus.
Subscribe
If you enjoyed this story, receive more just like it: