Robinson to Present Talk on Bees in Mexico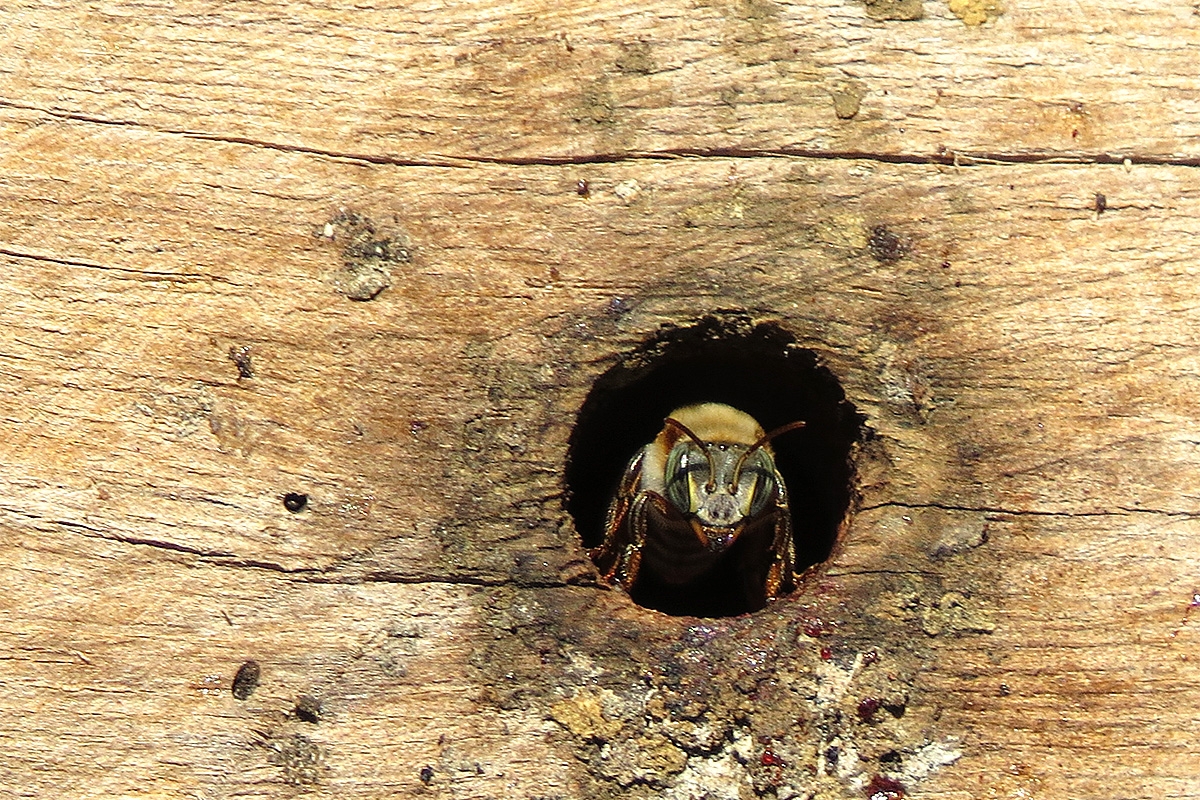 A stingless bee known locally as the "Royal Lady Bee" stands guard at the entrance of her hive. Photo courtesy of Will Robinson, Casper College.
Casper College biology instructor and bee expert Will Robinson will present a free talk and PowerPoint on his recent trip to Tabasco State in southern Mexico over the December-January winter break as a Fulbright Specialist in apiculture.
Titled "The Stinging and the Stingless: Among the Bees of Mayan Mexico" Robinson's presentation will be given on Friday, April 13, at 7 p.m. at the Wyoming Oil and Gas Conservation Commission for the Murie Audubon Society.
During his time in Mexico, Robinson "worked with two kinds of indigenous beekeepers: those keeping the notorious 'killer bees,' honey bees with the reputation as vicious defenders of the hive, and those keeping 'stingless bees.'"
According to Robinson, stingless bees are a fascinating, overlooked social bee of many different species that have been kept by the Maya for thousands of years for honey production and medicinal hive products. "I encountered some eye-opening surprises in both kinds of bees, which I will share with the audience along with a few photos of birds and other wildlife along the way," he said.
The presentation is free and open to the public. The Wyoming Oil and Gas Conservation Commission building is located at 2211 King Boulevard in Casper.
Subscribe
If you enjoyed this story, receive more just like it: