Natrona County Students Invited to Attend Manufacturing Day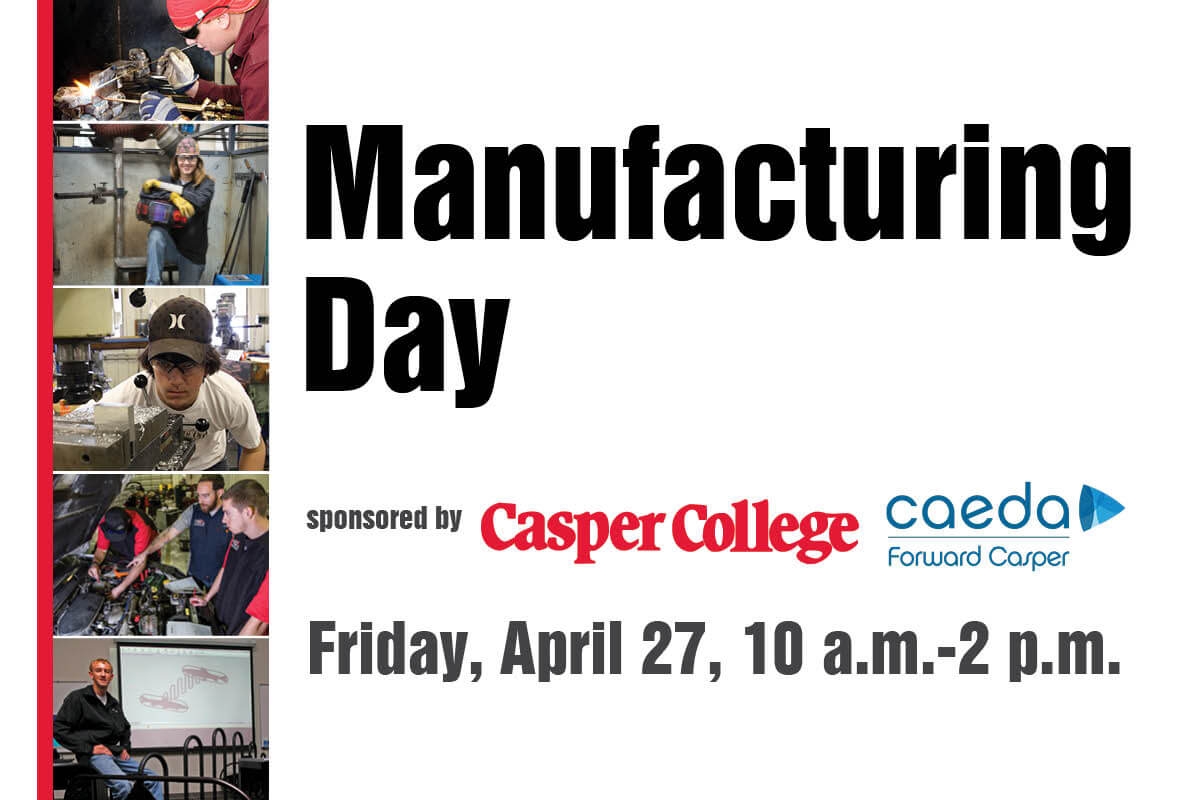 High school students in Natrona County are invited to attend Manufacturing Day on Friday, April 27, from 10 a.m. to 2 p.m. Casper College is partnering with CAEDA/Forward Casper to host the event to connect local high school and Casper College students with Casper manufacturers.
The day will provide students with a tour of the manufacturing facilities at Compression Leasing, Duraline, or Automation and Electronics; lunch; and a tour of Casper College's training facilities for electronics, engineering technology, machining, and welding.
"The idea is to create a pipeline of students into the industry programs at Casper College resulting in skilled workers who can fill local manufacturing jobs," said Riata Little, vice president of business development at CAEDA/Forward Casper. Roberta Marvel, dean of the Casper College School of Business and Industry, noted that Casper College currently does not have enough graduates to fill the welding and machine tool requests the school has received.
According to Little, Casper is the industrial base of Wyoming, and though much of the manufacturing in the area is tied to the energy sector, many companies have or are looking to diversify their portfolios by getting into other markets. The equipment and skills needed in the energy sector are transferrable to those required in other markets. "The trades are an integral part of our national economy and provide much-needed services in areas so vital to our gross domestic product," added Marvel.
"People who work in the trades can make just as much or more money than someone with a bachelor's degree," Little said, adding, "Most of these jobs pay anywhere from the mid five-figure range, up to six figures depending on level of skill or expertise, experience, or longevity with the employer."
Seating is limited for Manufacturing Day, and those interested in participating should contact Rachel Wright, academics assistant, at 307-268-2494 or rwright@caspercollege.edu to reserve a place.
Subscribe
If you enjoyed this story, receive more just like it: