Women's Region IX Teams in Action at Casper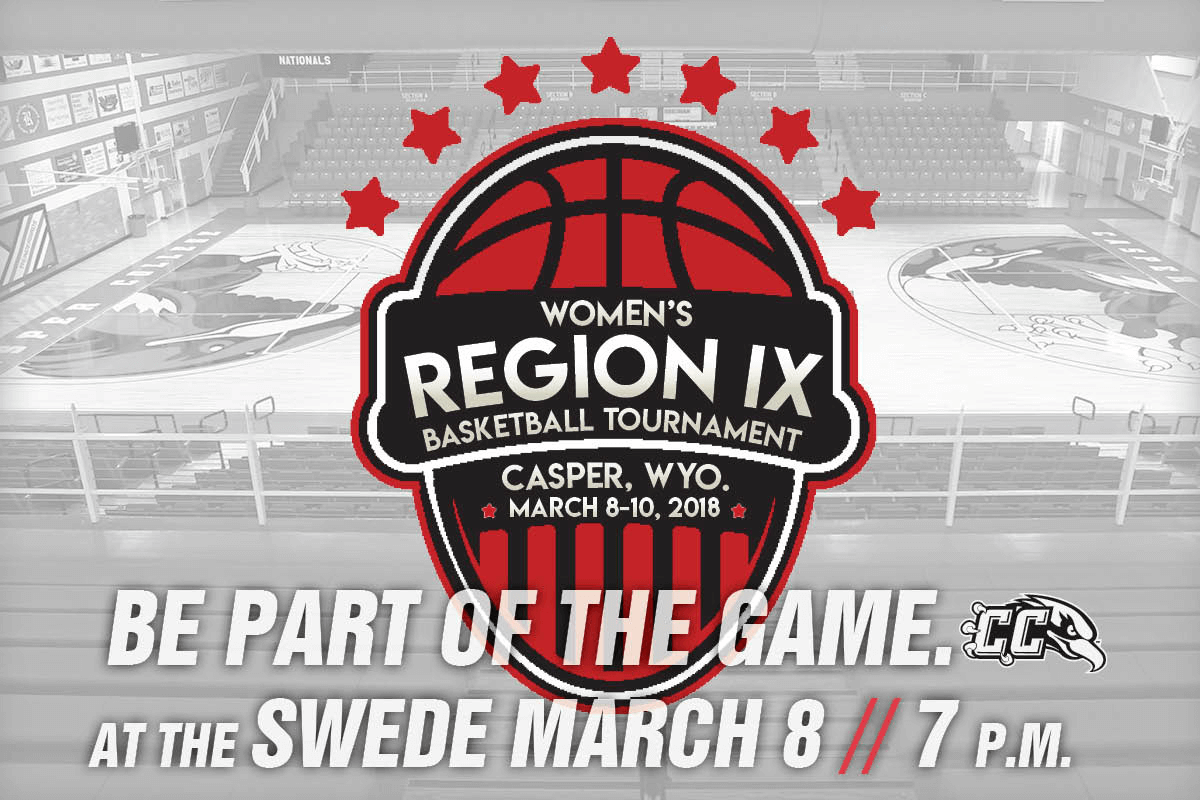 The Region IX Women's Basketball Tournament will be held at Casper College March 8-10.
By finishing first in the North sub-Region, the Casper College Lady Thunderbirds had a bye during first round tournament action held at several locations in the region. The seven games decided the fate of the other 14 teams in Region IX.
Beginning Thursday, March 8, those seven teams, along with Casper College will play for the Region IX Championship and a trip to the nationals to play in the NJCAA Division One Women's Basketball Championship March 19-24 in Lubbock, Texas.
Thursday will begin with Trinidad State Junior College Lady Trojans (14-13) taking on the Northwest College Lady Trappers (23-7) at 1 p.m. That game will be followed at 3 p.m. when the Sheridan College Lady Generals (15-15) play against the Western Nebraska Community College Cougars (26-3).
Game three will begin at 5 p.m. and will feature Miles Community College Pioneers (23-7) and the Eastern Wyoming College Lady Lancers (20-10). The Lady Thunderbirds (28-2) will go against the Lamar Community College Runnin' Lopes (16-14) starting at 7 p.m.
On Friday, two games will be held featuring the four winners of Thursday's games. The first game will begin at 5 p.m. and the second game will begin at 7 p.m. The Region IX Championship game will be held on Saturday at 4 p.m.
Tickets are $6 for a one-day pass for adults 18 and over, $4 for a one-day pass for seniors 60 and over, $4 for a one-day pass for students with their current student ID, and free for those 5 and under. All current Casper College students can attend the game for free by presenting their current Casper College ID. Tickets will be available at the door. To keep track of the Birds throughout the tournament be sure to download the tournament bracket by going to tbirds.cc.
Subscribe
If you enjoyed this story, receive more just like it: