Public Invited to Holocaust Seminar March 8-10; Holocaust Survivor to Speak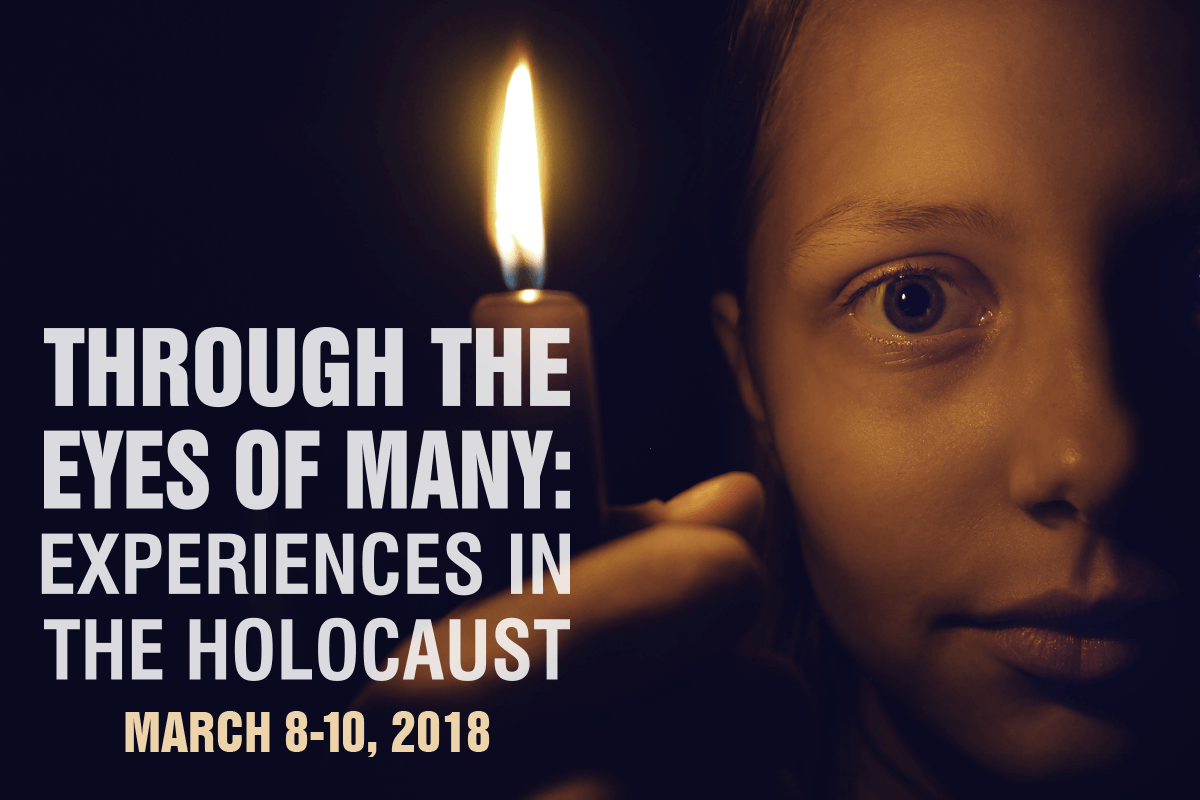 Casper College will host a free three-day seminar "Through the Eyes of Many: Experiences in the Holocaust" March 8-10.
The seminar will feature a survivor of the Holocaust, Inge Auerbacher and six speakers over the course of the three days who are experts on the Holocaust. "Since 1945, the word Holocaust has had a horrible and vile meaning in history," noted Lance Jones, organizer of the seminar, Casper College director of security, and Holocaust instructor.
The event will begin at 9 a.m. on Thursday, March 8 with a presentation by Shelly Cline, Ph.D. titled "Female Guards." Cline, who is the public historian of the Midwest Center for Holocaust Education in Overland Park, Kansas, has done extensive research on Nazi women perpetrators and specializes in research on the female concentration guards.
At 1 p.m. Kevin Simpson, Ph.D., who has been a research fellow twice at the United States Holocaust Memorial Museum will present "Soccer During the Holocaust," based on this book "Soccer Under the Swastika: Stories of Survival and Resistance During the Holocaust."
Sheri Rosenblum, the director of development and outreach for the Jewish Partisan Educational Foundation, will present on the topic "Resistance" beginning at 5 p.m. Rosenblum studied for two years under the renowned Amos Funkenstein, Ph.D. winner of the coveted Israel Prize for History.
On Friday, March 9, Danny M. Cohen, Ph.D. will give a presentation beginning a 9 a.m. Cohen, an associate professor of instruction at Northwestern University's School of Education and Social Policy and The Crown Family Center for Jewish and Israel Studies, is the author of the young-adult novel "TRAIN" and the founder and creative director of Unsilence, a national nonprofit that designs and delivers human rights education.
Major John Reid, United States Air Force Academy, will present "War Crimes and Nuremberg Tribunals" at 1 p.m. According to Jones, Reid is well-versed in the area of war crimes, including the International Military Tribunal case at Nuremberg, Germany, which formally opened on November 20, 1945.
The day concludes at 5 p.m. with Sol Factor, who will give a presentation on "Chaim Rumkowski and the Ghettos." A retired K-12 teacher and currently an adjunct instructor at Kent State University in the history and Jewish studies departments, Factor is also a stage performer and portrays historical figures including Mordechai Chaim Rumkowski, "… the controversial Jewish elder of the Lodz Ghetto, long branded as a collaborator with the Germans, and accused of being complicit in the destruction of the Jews of Poland," said Factor.
The final day of the seminar, Saturday, March 10 begins at 10 a.m. with a high school student focus group led by Cohen.
At 2 p.m. Auerbacher, a survivor of the Terezin Ghetto/Camp will present "Her Story." "I was imprisoned from 1942-1945 in the Terezin concentration camp in Czechoslovakia where out of 15,000 children, only one percent survived," said Auerbacher. While Auerbacher and her parents survived Terezin, at least 13 immediate members of her family were killed.
All presentations will be held in the Wheeler Concert Hall in the Music Building on the Casper College campus, except for Auerbacher's presentation which will take place in the John F. Welsh Auditorium at Natrona County High School. While all presentations are free and open to the public, tickets are required for Auerbacher's presentation and can be obtained at www.caspercollegearts.cc.
"Casper College commemorates the people who lost their lives during this period of history each year during the National Holocaust Days of Remembrance. This year, Casper College will build upon this day of remembrance by hosting this event, which is sponsored by a grant from the Board of Cooperative Educational Services," said Jones. For more information, contact Jones at 307-268-2672 or ljones@caspercollege.edu.
Subscribe
If you enjoyed this story, receive more just like it: