"Hacksaw Ridge" Second Film to Look at Civil Rights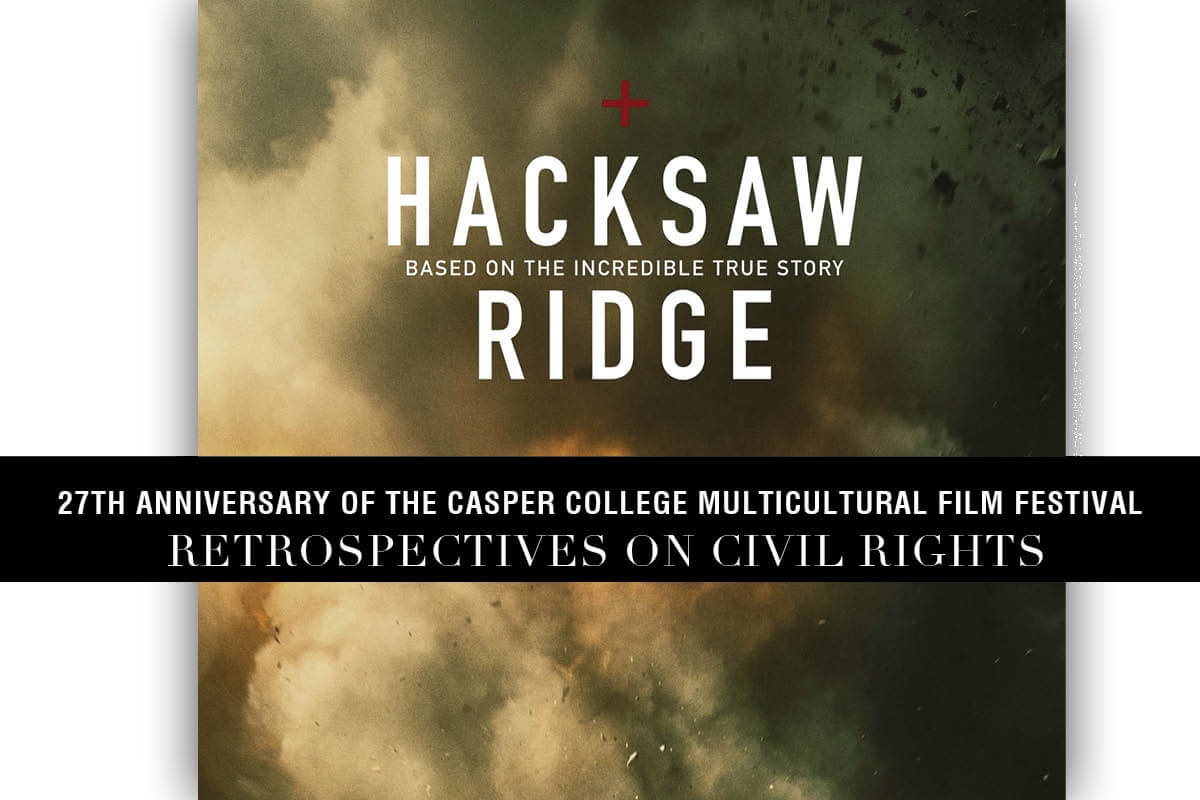 "Hacksaw Ridge" will be the second film shown for this year's 27th Annual Casper College Multicultural Film Festival "Retrospective on Civil Rights," on Friday, March 23 at 7 p.m. The showing is free and open to the public.
Directed by Mel Gibson, the 2016 film was nominated for six Academy Awards including Best Picture, Best Actor, and Best Director. The film is based on the real-life story of the World War II experiences of combat medic Desmond Doss. Doss, played by Andrew Garfield, was a conscientious objector and did not carry or use a weapon of any kind; he was also the first conscientious objector to be awarded the Medal of Honor "for service above and beyond the call of duty" during the Battle of Okinawa.
In addition to Garfield, the film stars Sam Worthington, Luke Bracey, Teresa Palmer, Hugo Weaving, Rachel Griffiths, and Vince Vaughn.
Daniel Gallegos, Casper College adjunct political science instructor, will lead the post-film discussion for "Hacksaw Ridge."
The film will be screened in the Wheeler Auditorium, Room 103 in the Wold Physical Science Center on the Casper College campus. The Casper College Multicultural Film Festival is free and open to the public. Casper College, the Casper College Foundation, the Casper College departments of political science, history and international studies, and social and cultural studies sponsor the Casper College Multicultural Film Festival.
Subscribe
If you enjoyed this story, receive more just like it: