Winchester: "Seeing Snow is Really Cool"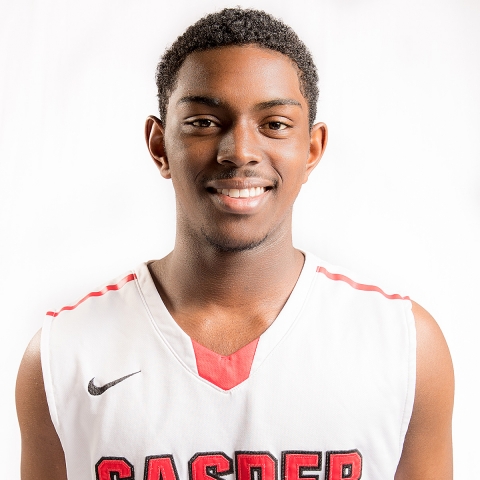 Casper College baskteball player Chase Winchester. Casper College photo.
Chase Winchester hails from DeSoto, Texas, where he saw snow once in his life. At Casper College, he sees snow in the wintertime quite often. "Seeing snow is really cool," he says.
A 6' guard, Winchester was recruited by Dan Russell, head coach of the Casper College T-Birds following a stint at Stephen F. Austin State University where he played his freshman year. "I heard good things about the community, the school, the coaching staff, and how nice the gym was," recalls Winchester.
Though he misses his family and his dad's southern cooking, Winchester feels that coming to Casper College and being away from home for the first time was a good thing. "I love this community and how nice people are. I like everything better than I thought I would," he says, noting that it has benefitted him to be away from home and on his own. "I've been able to get out and see the world from a different view."
Winchester plans to attend a university when he leaves Casper to play basketball and get a pre-law degree, eventually, perhaps, starting his own law firm representing professional athletes. But before the career, he would like to continue in basketball and play in the pros, "if God takes me in that direction," he says.
"I'd recommend Casper College because of how great and nice the community is to everyone; the good education; the great coaches, both Coach Russell and the women's coach, Dwight Gunnare; and you stay out of trouble in Casper," he says. Oh, and one other thing: "I like the snow; come to see a lot of snow."
Subscribe
If you enjoyed this story, receive more just like it: