Werner Wildlife Museum Offers More than Exhibits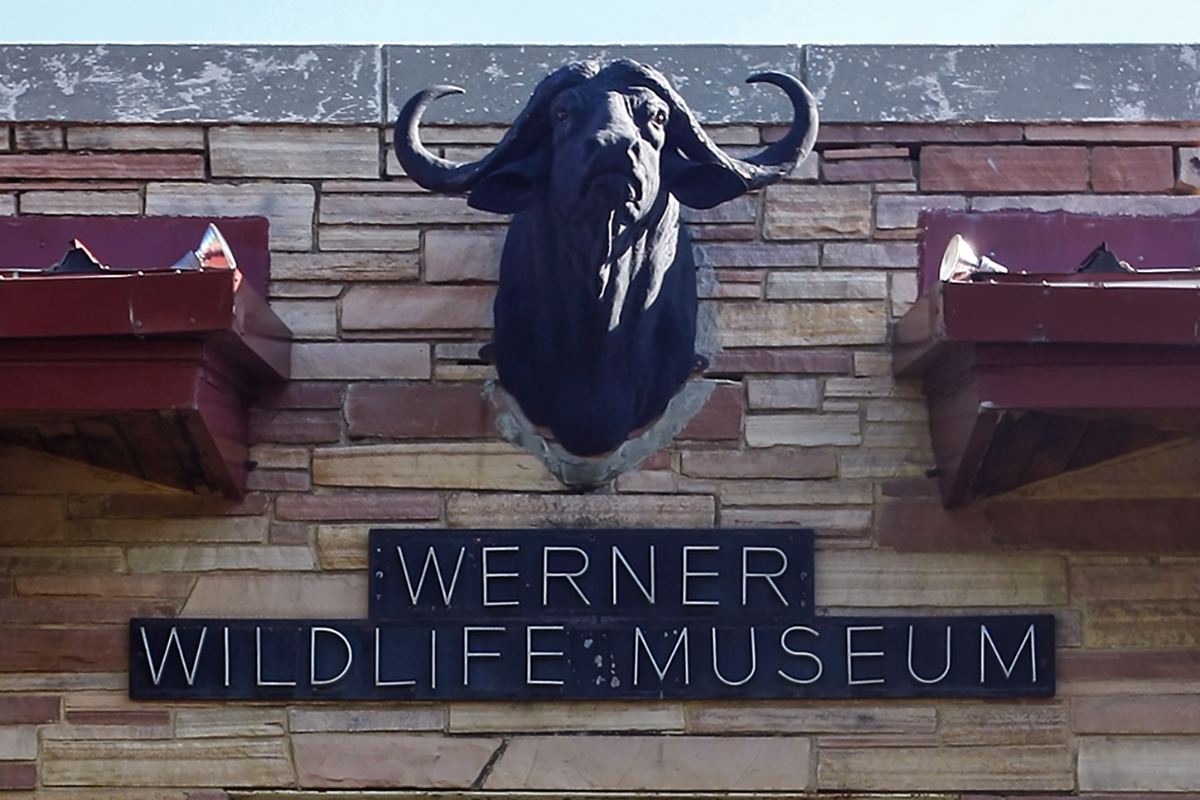 If you haven't checked out Casper College's Werner Wildlife Museum, there is no better time than the present.
In addition to the museum's two floors of beautiful wildlife exhibits from not only Wyoming but around the world, the Werner features "The Lair" an interactive children's area; a collection of wildlife movies, documentaries, and books; and a monthly wildlife study session featuring speakers from around the state.
For the art lover, the Werner hosts three annual shows featuring Wyoming artists and artisans. In the autumn a fine arts and crafts show featuring the theme "Wilderness," in the winter an arts and crafts show for youth ages 11-17, and in the spring a show featuring fine crafts made from natural materials.
The museum amenities expand in the warmer months with a landscaped garden complete with a patio, picnic tables, and visiting wildlife and Animal House programs for children.
The museum also provides group and private tours and programs; speakers available for community events; a venue for school presentations, receptions, and parties; and The Howl, a quarterly newsletter published in February, May, August, and November.
For more information about the Werner Wildlife Museum, call 307-235-2108, email indiahayford@caspercollege.edu or stop by Monday through Friday from 9 a.m. to 4:30 p.m. The museum is free and open to the public and is located off the Casper College campus at 405 E. 15th Street.
Subscribe
If you enjoyed this story, receive more just like it: