Thunderbirds Host First-round Region IX Tournament Game Saturday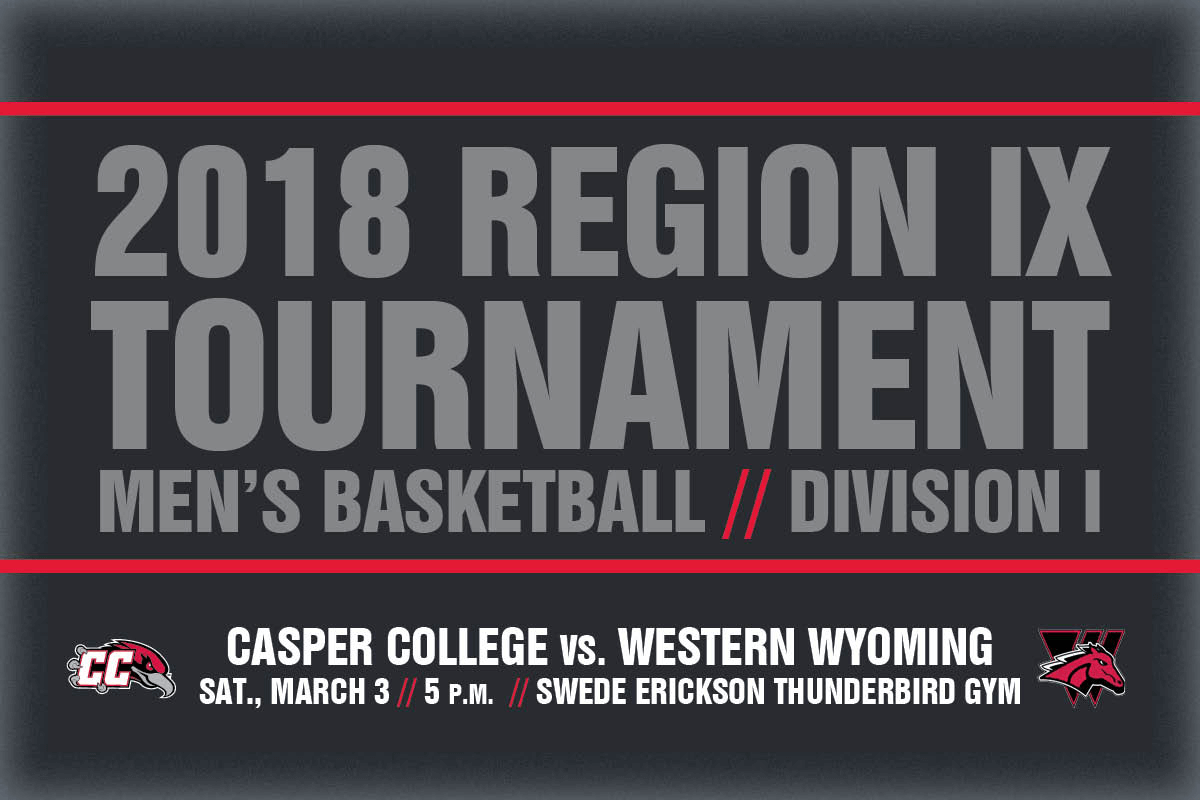 The Casper College Thunderbirds will host a first-round Region IX Tournament game on Saturday, March 3 as they take on the Western Wyoming Mustangs at 5 p.m. at the "Swede" Erickson Thunderbird Gym.
The men's team finished the regular season 21-9 overall and 9-5 in the Region IX North after beating the No. 19 Gillette College Pronghorns 81-78 in the last regular game of the season on February 24.
The Mustangs finished their regular season with an 87-98 loss to the Central Wyoming College Rustlers and a record of 14-14 for the season.
Tickets are $4 for adults 18 and over, $3 for seniors 60 and over, $2 for students 13-17, and free for those 12 and under. All current Casper College students can attend the game for free by presenting their current Casper College ID. Tickets will be available at the door. To keep track of the birds throughout the tournament be sure to download the tournament bracket by going to www.tbirds.cc.
Subscribe
If you enjoyed this story, receive more just like it: