Tate 2018 Spring Lecture Series Announced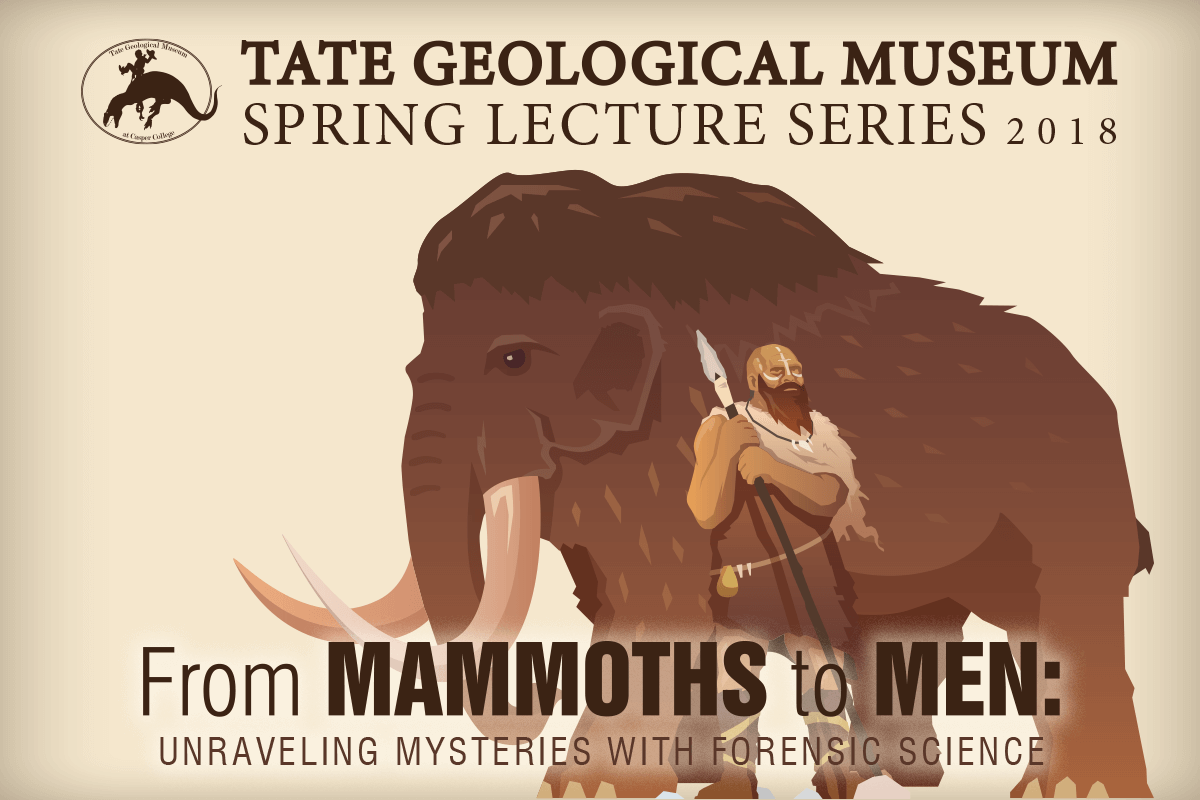 "From Mammoths to Men: Unraveling the Mysteries of Forensic Science" is the title for the 2018 Tate Geological Museum Spring Lecture Series.
The first lecture on Tuesday, February 20 will feature J.P. Cavigelli, museum collections specialist, and Greg Pierce, Wyoming state archaeologist, who will discuss the differences and similarities between archaeology and paleontology.
The second lecture on Tuesday, March 20 will be presented by Dr. Sue Ware, research associate at the Denver Museum of Nature and Science and the George C. Page Museum of La Brea Discoveries in Los Angeles. Ware will speak on the topics of forensic paleontology and paleopathology.
The final lecture, presented by Dr. Doug Owsley, division head of physical anthropology at the Smithsonian Museum of Natural History, will be held on Tuesday, April 17. Owsley will discuss forensic archaeology and its uses on both ancient bodies, such as the Kennewick Man, and its uses in modern-day tragedies including American Airlines Flight 77. Flight 77 was high jacked by members of al-Qaeda on September 11, 2001.
All presentations in the lecture series will begin at 7 p.m. and are free and open to the public. The first lecture will take place in the Wheeler Auditorium, Room 103, in the Wold Physical Science Center and the last two will take place in Durham Auditorium in Aley Hall. Both the Wold Physical Science Center and Aley Hall are located on the Casper College campus.
Subscribe
If you enjoyed this story, receive more just like it: