CC Alumni Association Seeks Nominations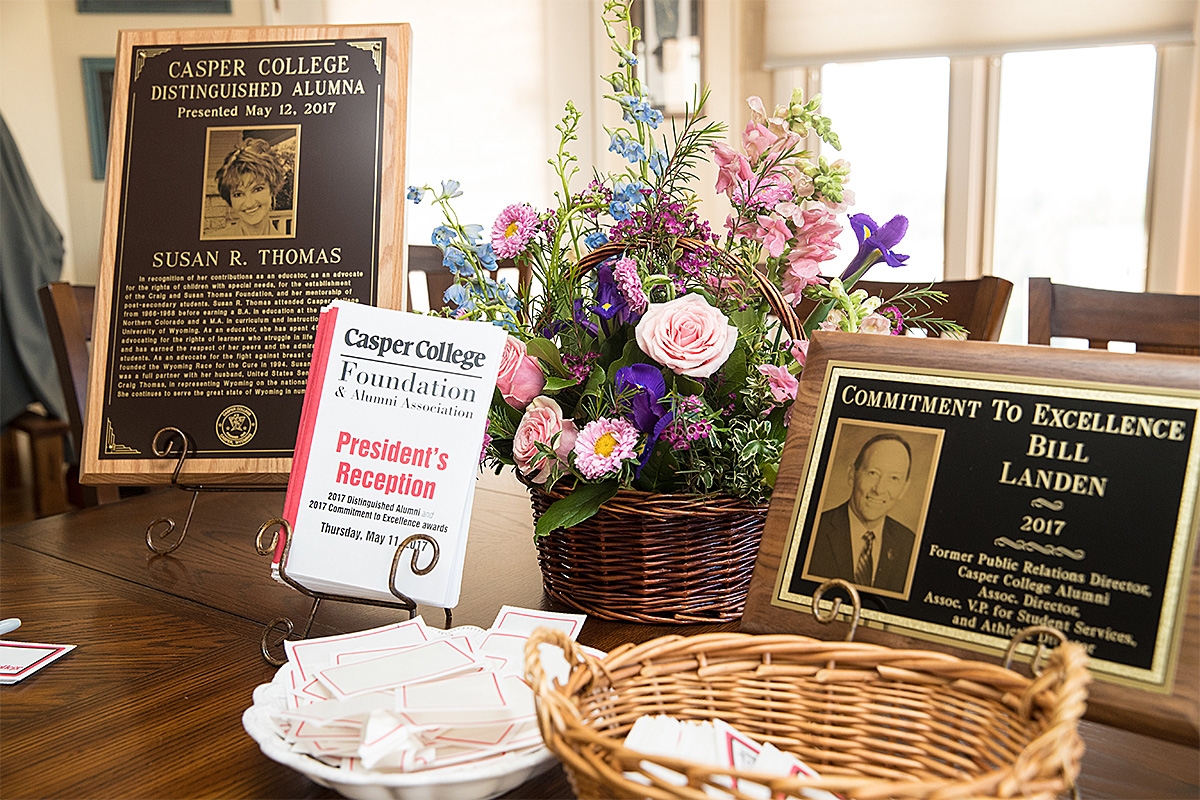 The Casper College Alumni Association is seeking nominations for both the Distinguished Alumni and Commitment to Excellence awards.
The association will pick both the 2019 Distinguished Alumni Award and the Commitment to Excellence recipients at their spring meeting. Community members are asked to submit the name of any person for the association board members to consider by Friday, March 16, 2018.
According to Danica Sveda, associate director of alumni and donor relations, the Distinguished Alumni Award is given to someone who has contributed extensively to his or her professional, philanthropic, or humanitarian work; is a person of such integrity and character that Casper College faculty, staff, students, and alumni will take pride in the nominee's recognition; shows evidence of pride in Casper College; has earned a minimum of 24 credits from Casper College; and is living at the time of nomination. Those not eligible for the award include anyone who is a candidate for public office at the time of selection and any member of the nomination committee.
The Commitment to Excellence Award is awarded to someone who has given exemplary service to and has made a significant difference in the growth and development of Casper College and is living at the time of nomination.
A form for each category can be found at www.caspercollege.edu/alumni/awards. For more information contact Sveda at 307-268-2218 or danica.sveda@caspercollege.edu.
Subscribe
If you enjoyed this story, receive more just like it: