51st Jazz Festival Features Joel Frahm with the Ben Markley Big Band; Wyoming All-State Jazz Band Opening Act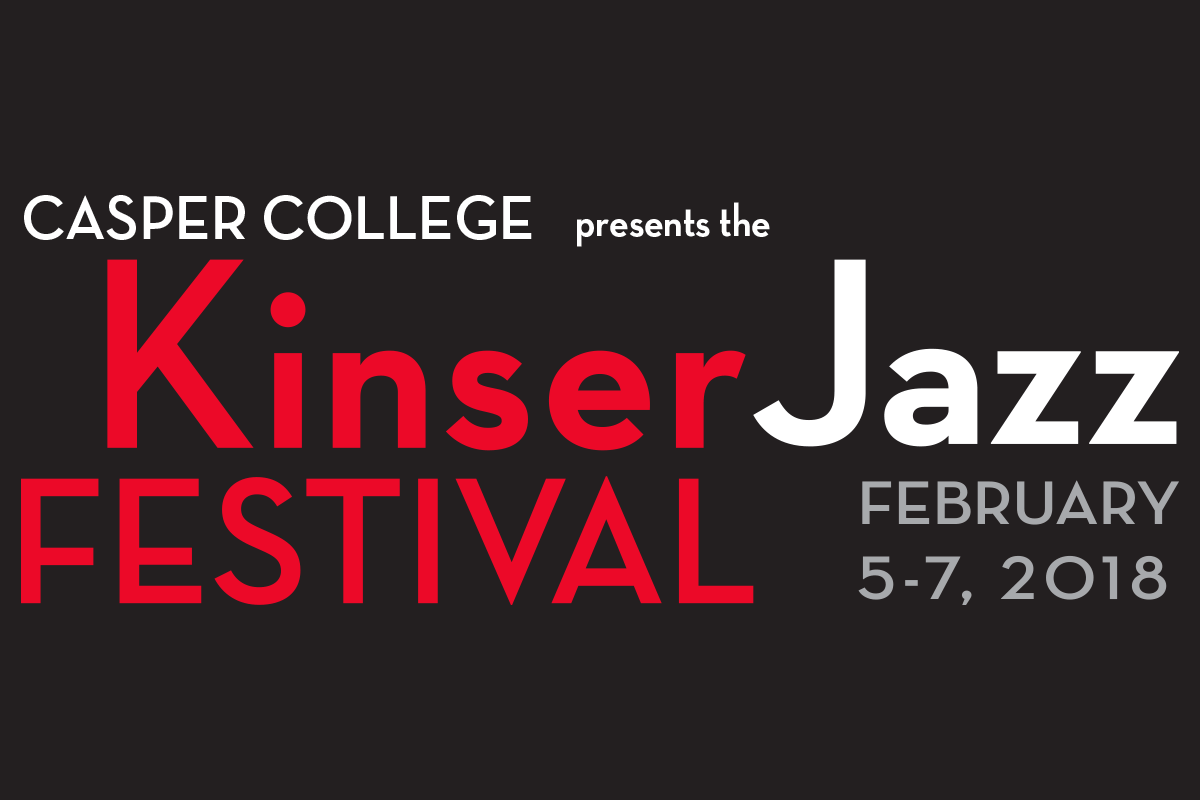 The Annual Kinser Jazz Festival at Casper College is celebrating its 51st year with saxophonist Joel Frahm and the Ben Markley Big Band on Tuesday, Feb. 6 in the John F. Welsh Auditorium at Natrona County High School at 7 p.m.
Frahm, a New York-based tenor saxophonist is, according to the New York Times, "… a post-hop tenor saxophonist with a deft and assertive command." He has performed with musicians Brad Mehldau, Bill Charlap, and Matt Wilson, and has recorded with Diane Schurr, Kurt Elling, Jane Monheit, and others. He was named a rising star on Downbeat Magazine's critics' poll. Additionally, he works as an educator at the New School in Manhattan where he teaches applied jazz. His big tenor sound will be heard both as a featured artist and as a section member in the Ben Markley Big Band.
The Ben Markley Big Band, under the direction of Ben Markley, recently recorded an album called "Clockwise: The Music of Cedar Walton" as a tribute to the late pianist of the Jazz Messengers. Many of the band members on the recording will be performing with Markley and Frahm at this year's festival. Musicians appearing include Adam Bartczak, Scott Crump, Al Hood, Daniel Jonas, Steve Kovalcheck, John Lake, Gary Mayne, Paul McKee, Peter Olstad, Scott Turpen, Peter Sommer, Wil Swindler, Ken Walker, Jim White, and Sam Williams.
Markley is a composer and arranger and serves as the director of jazz studies at the University of Wyoming where he also directs and coaches the Wyoming Jazz Ensemble, Western Blue, several combos, teaches applied jazz piano and improvisation, and is the director of the UW Jazz Festival.
Opening for Frahm and the Ben Markley Big Band is the Wyoming All-State Jazz Band. The band, under the direction of Daniel Jones, assistant director of bands at Weber State University in Ogden, Utah, features Wyoming high school students who auditioned and were chosen to perform at the Kinser Jazz Festival.
Wyoming student musicians performing Tuesday night include Landon Alsup, alto sax 1 from Sheridan High School in Sheridan; Travis Wicks, alto sax 2 from Kelly Walsh High School in Casper; John Prevedel, tenor sax 1 from Rock Springs High School in Rock Springs; Spencer Jacobs, tenor sax 2 from Central High School in Cheyenne; Riley Paris, baritone sax from Natrona County High School in Casper; Matthew Willadsen, trumpet 1 from NCHS; Gerrit Worthington, trumpet 2 from Campbell County High School in Gillette; Grace Gardner, trumpet 3 from Buffalo High School in Buffalo; Jade Hefenieder, trumpet 4 from Worland High School in Worland; Makayla Orr, trumpet 5 from CCHS; Austin Chandler, trombone 1 from Powell High School in Powell; Andy Deniz, trombone 2 from WHS; Tristan Choong, trombone 3 from SHS; Terence Davis, bass trombone from RSHS; Lucas Wilcox, drum set from East High School in Cheyenne; Morgan Blaney, string bass from BHS; Javon VonEye, guitar from CCHS; and Hayden Thomas, piano, from Cody High School.
Tickets for the concert are $15 each and can be purchased online at www.caspercollegejazz.com or by calling 307-268-2606 or 800-442-2963, ext. 2606.
Subscribe
If you enjoyed this story, receive more just like it: