"The King Stag" Set for Holidays at Casper College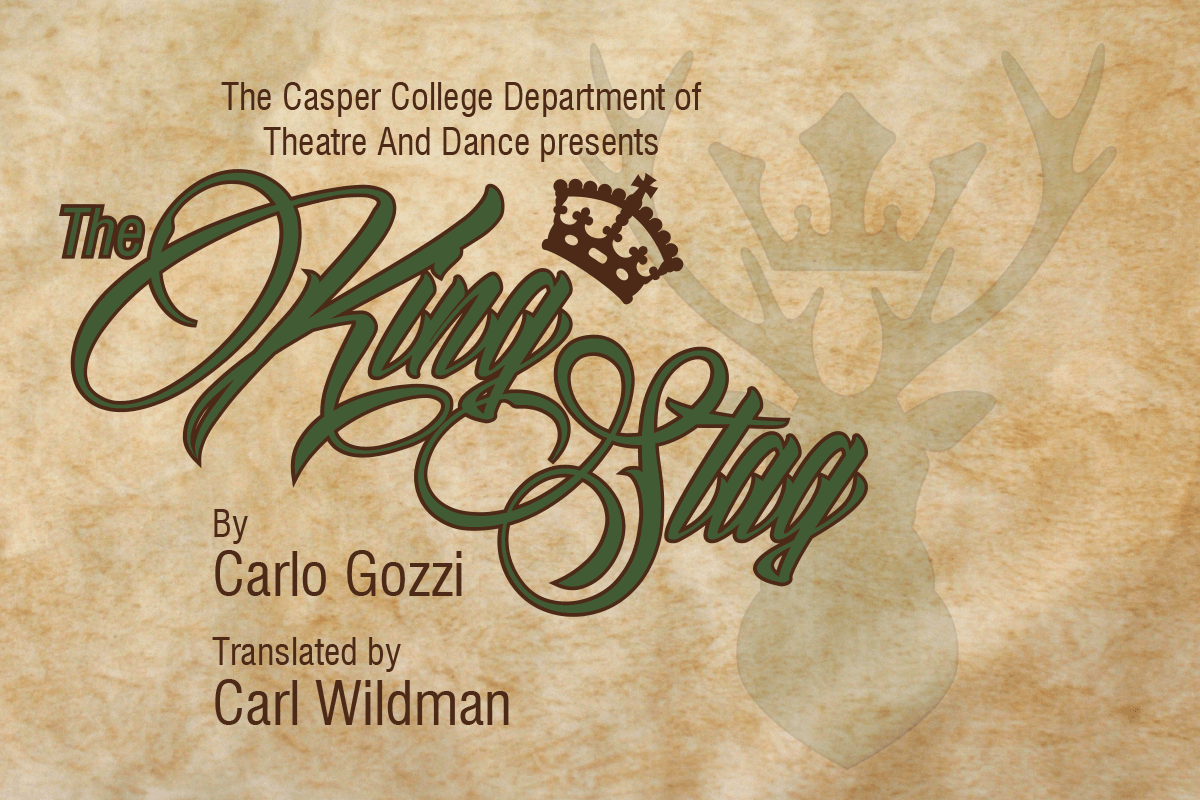 Tickets are now on sale for the holiday offering "The King Stag" by the theatre and dance department at Casper College. "The King Stag" will run November 30 and December 1-3 and 6-9 in the Thomas H. Empey Studio Theatre.
The play continues the department's theme of "Fables, Folklore, and Fantasy," with a play written in the traditional "commedia dell'arte" style featuring the magic of masked characters, according to William Conte, director. "The King Stag" is a fable, with all the fantasy and fun the word implies, he said.
In the college's production, the characters are imagined as "dolls" being manipulated by the hand of an unseen child. The characters are all masked in traditional "commedia" fashion, which has the effect of making the actors seem more like objects than people.
"What has emerged is fascinating to watch – it reminds me of some of the less-intense episodes of 'The Twilight Zone,' or those old Rankin-Bass Claymation Christmas specials. For this reason, there is a childlike innocence to the proceedings which we hope will make for a great theatre-going experience, especially for families …, and which we also hope will resonate with the wonder of the Christmas season now upon us," Conte said.
Tickets are $12 for adults and $10 for students 5-18 and are available online at caspercollegearts.cc, at the box office between 10 a.m. and 5 p.m. Monday through Friday, by phone at 307-268-2500, or one hour before each performance, for that performance only. "The King Stag" is suitable for ages 10 and above.
The Empey Theatre is located in the Gertrude Krampert Center for Theatre and Dance on the Casper College campus.
Subscribe
If you enjoyed this story, receive more just like it: