Sheldon Stays Close to Home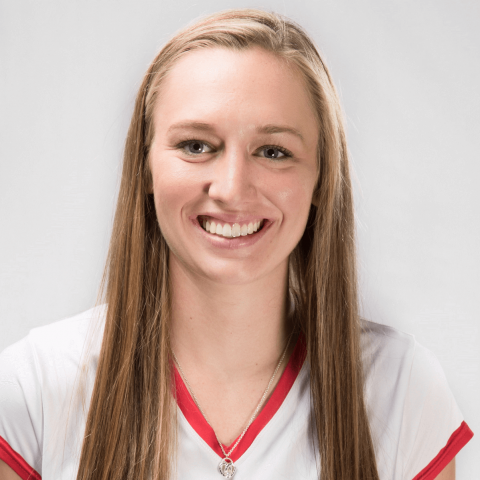 "Casper is a lot like home," says 5'10" middle blocker Aylana Sheldon. The sophomore animal science major wanted to be close to her Loveland, Colorado, home and Casper College fit the bill.
"I'm a big homebody, so I like that Casper College is close to home. I really like the school and the instructors," she says, adding, "the athletic program and facilities are awesome." She notes that the town of Casper is a lot like her hometown with the bonus that the traffic isn't as bad in Casper.
After graduation, Sheldon plans to continue studying agriculture but isn't sure of the specifics. One thing she is sure of, however, is that she doesn't want to play volleyball anymore, saying, "I want to enjoy the next two years of school as a student, but I might join the rodeo team and compete in barrel racing and possibly breakaway." Sheldon is currently looking at Colorado State University in Fort Collins, Colorado, or the University of Wyoming in Laramie, Wyoming, to earn her bachelor's degree.
Sheldon says that her one-word description of herself is antidrama. "I am a social person, but not crazy. I just hate drama – it is useless and causes problems. I am laid back and just want to be everyone's friend. I am the peacemaker," she notes.
She lists her family as her mentors, noting that "they help me through everything. I call them all the time, and they are always there for me. I can always count on them to help me get through any stress," Sheldon says.
Subscribe
If you enjoyed this story, receive more just like it: