Germany's Krams Happy with Casper College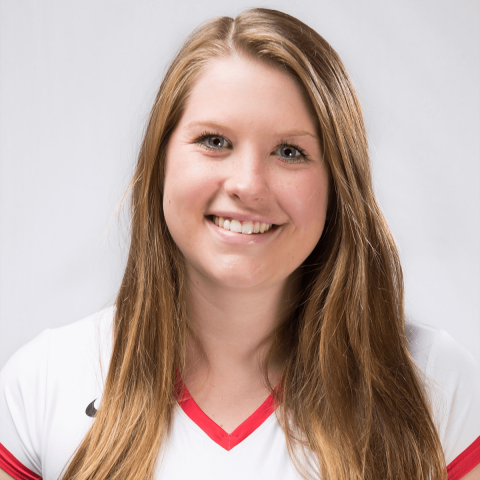 Louisa Krams "got different offers" to attend a school in the United States to play volleyball, but the German eventually chose Casper College because, she says, "Coach (Angel) Sharman was really interested in me. She was the only coach to answer my questions through email within a day. I knew that she cared about me as a person, and I really liked the program she offered me."
Krams graduated from Küstengymnasium Neustadt in Holstein, Germany. In Germany, she played team volleyball and hopes on her return to live in Hamburg, Germany, and play on a second division team. "I don't want to stop playing," she says.
While at Casper College, Krams is majoring in business administration. "I had relationships in management and trade at home, and I want a job that operates worldwide." After graduation from Casper College, she will either go on to a four-year school and play volleyball or return to Germany.
I would love to continue to play volleyball and stay in America, but the education in Germany and America is different," she says. In Germany those returning from America with a bachelor's degree "have a hard time getting a job." According to Krams, the educational rigors between the two countries are different. For example, the math classes taught at Casper College are what Krams took while in high school in Germany.
Her one-word description of herself is unselfish. She says she is unselfish because "I grew up with a brother and we shared a lot of things. I am a deep family person, and I really care about family. That's what I was taught, to be unselfish. I would rather be successful with a team than by myself," Krams notes.
"I like Casper College a lot," says Krams, adding, "the instructors help with being gone from class and you know your classmates. People know you and that you are on the team."
Subscribe
If you enjoyed this story, receive more just like it: