Deininger Opts for Different Environment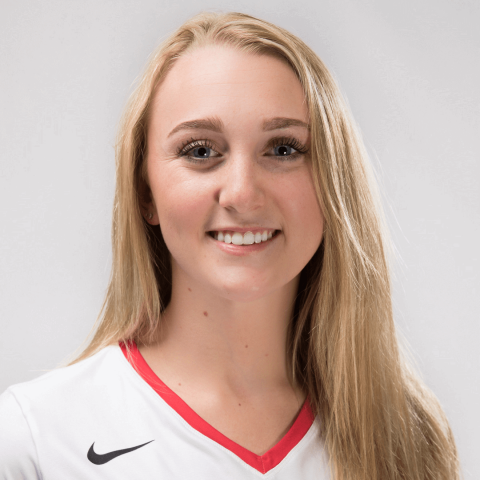 Annie Deininger is a 5'10" outside hitter on the Casper College volleyball team. The pre-nursing major always knew that she would move away from home to go to college. Casper is, she says, not only away from home but "definitely a different environment" from Cave Creek, Arizona.
"Casper College has a super nice campus, and I have had an opportunity to get to know my teammates. The instructors are also super helpful and are very understanding about our absences from class," Deininger notes. Her time at Casper has allowed her to grow as a person and player, and "helped me get to a bigger and better place."
Deininger says that her mom is both her most inspirational person and mentor. "My mom has helped me get through life, and she always has great advice when I need it." Indeed, her mom is her inspiration for pursuing a career in the medical field. "My mom is a nurse, and I have always wanted to go into the medical field. I want to help people, and I have always looked up to my mom," says Deininger.
Following graduation from Casper College, Deininger wants to attend a school where she can both continue to play volleyball and receive her bachelor's in nursing. "I love the game of volleyball so much, but I also need to focus." Eventually, she would like to become a nurse practitioner.
Deininger's one-word description of herself is confident. "I like to take pride in what I'm doing, no matter if it is volleyball or school," she says.
Subscribe
If you enjoyed this story, receive more just like it: