"God's Empty Chair" First Show of Season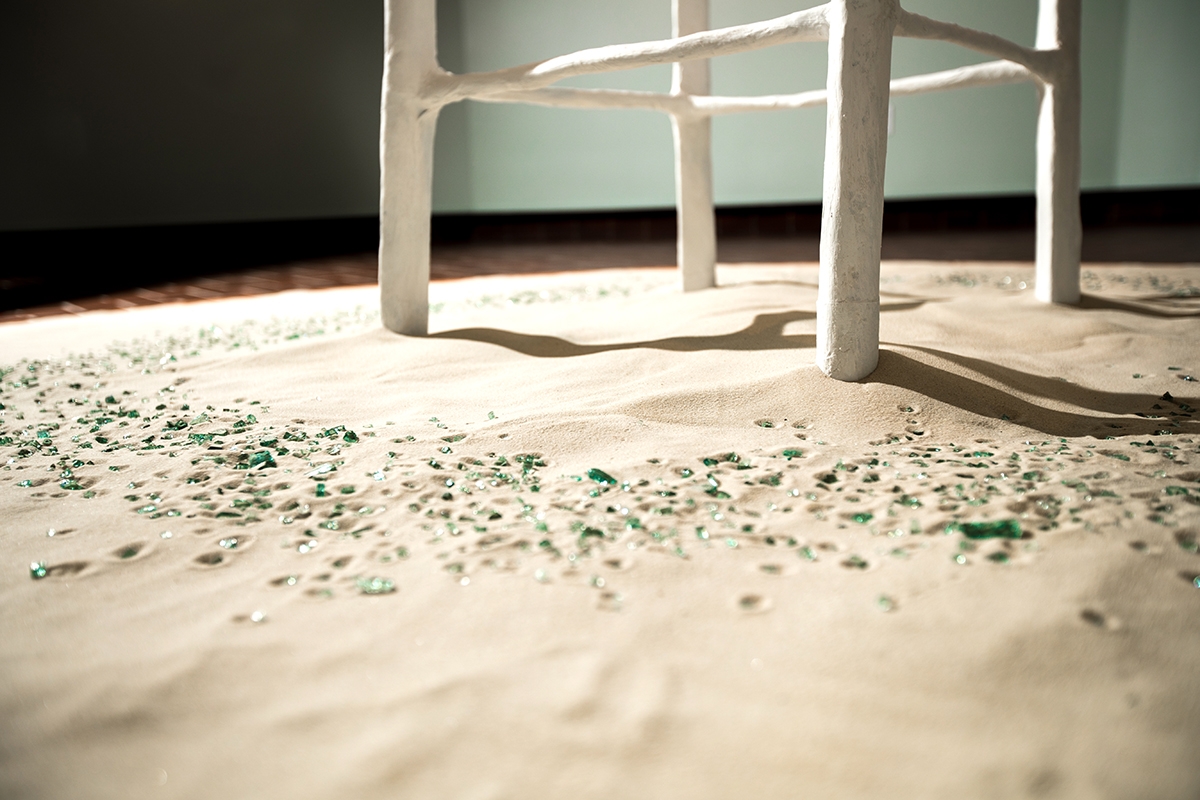 The first show in the Goodstein Art Gallery for the 2017-2018 season is by former Casper College art instructor Linda Ryan. Her show, "God's Empty Chair" is on display now through Thursday, Oct. 12 and includes an artist's reception on Thursday, Sept. 14 at noon in Room 102.
According to Ryan, "God's Empty Chair" has evolved over more than 30 years, when the first iteration began as a form of passage with a form that implied stairs and doorway through which one could pass regardless of obstacles.
When she revisited the idea, she decided to incorporate a larger-than-life chair and the four immeasurables from Buddhist tradition on the surrounding gallery walls. "With my love of the physicality of diverse materials, this show gave me an opportunity to explore a new process in building the chair with papier-mâché, as well as working with copper, sand, fabric, and broken windshield glass," Ryan said.
Ryan, who recently retired from Casper College after 35 years of teaching, is an active working artist with a national exhibition record using mixed media and casting as her means of expression. A two-time recipient of the Wyoming Arts Council Visual Arts Fellowship, she has also received a Wyoming Arts Council Individual Artist grant for travel to Greece and Turkey in support of her sabbatical exhibition.
"'God's Empty Chair' is meant to be provocative. Is it about abandonment, inclusion, or perhaps something else? It's my hope that the viewer can experience a sense of the unknown and ephemeral, and it's my belief that an artwork should ask questions, not answer them," said Ryan.
Both the show and artist's reception are free and open to the public. The Goodstein Art Gallery and Room 102 are both located in the Goodstein Visual Arts Center on the Casper College campus. The gallery is open from 9 a.m. to 4 p.m. Monday through Thursday. For more information call 307-268-2060.
Subscribe
If you enjoyed this story, receive more just like it: