Lacey Camp: Casper College, Rodeo, Pushed Her to be Better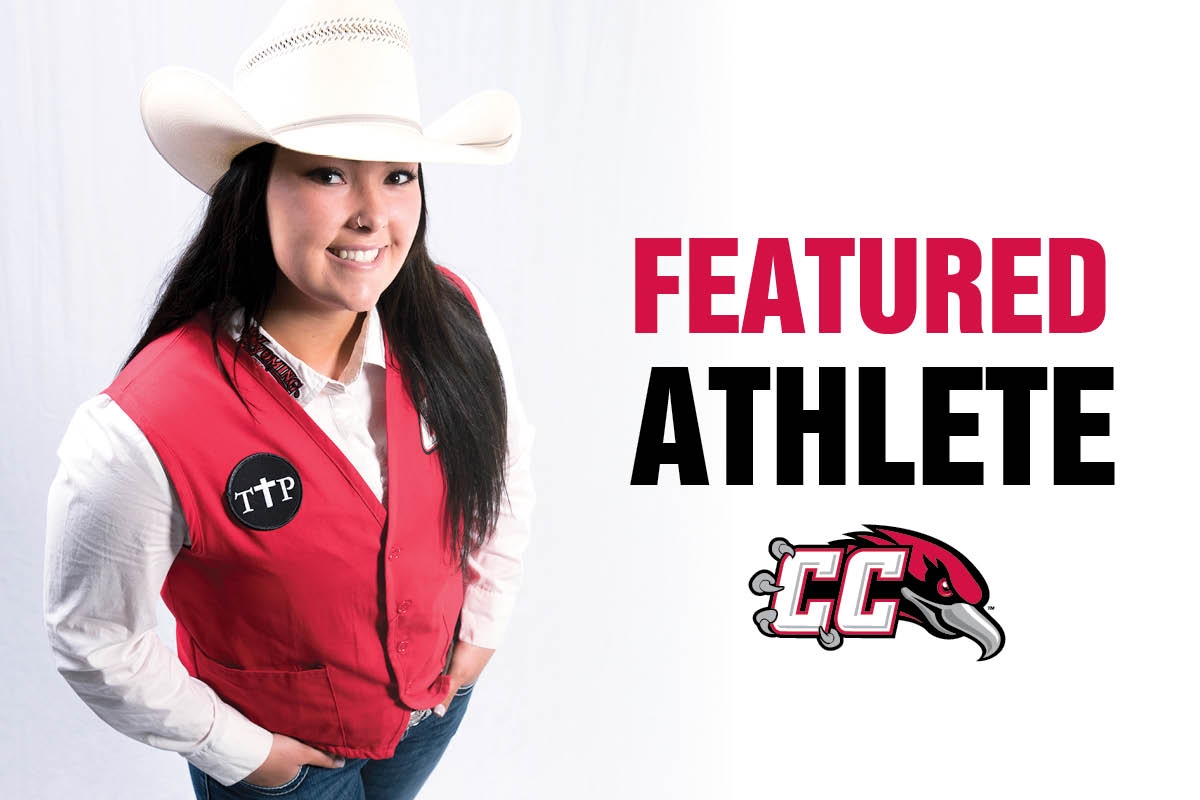 Thanks to Tom Parker, (former rodeo coach who passed away on March 15, 2017), Lacey Camp decided to rodeo for Casper College. The college senior met Parker her junior year of high school at a rodeo competition. The following year, he returned to that rodeo competition and offered the high school senior "a really good scholarship" to come rodeo for Casper College. She took that offer and has never looked back.
Thanks to a friend, Camp decided to enroll in the Casper College Radiography program. "My friend graduated from the program here and really loved it," she says. "I have always been a science person, love anatomy and physiology, and am a huge people person. I am glad I picked radiography, it has been a perfect fit."
Casper College Rodeo has been a perfect fit as well, as Camp has been to the College National Finals Rodeo three of her four years at the school. Thanks to points she racked up for the season in both barrel racing, fifth in the Central Rocky Mountain Region Standings, and second in breakaway roping in the CRMR, Camp found herself second overall for the women's all-around with a total of 1,000 points. During the CNFR, she will be competing in both barrel racing and breakaway roping.
A homebody at heart, Camp didn't want to leave her home near Belgrade, Montana, but is now glad she did. "Coming here made me a better roper than I was before, and made me mature a lot quicker," says Camp, adding, "This has been a really good experience. It's a different world on a college rodeo team. I've made so many new friends at Casper College and met so many different people through competing for the Casper College Rodeo team. I love my instructors, and I am close to them and my teammates. This whole experience has pushed me to be better."
Subscribe
If you enjoyed this story, receive more just like it: