"Old Fossils and New Technology" Theme for Conference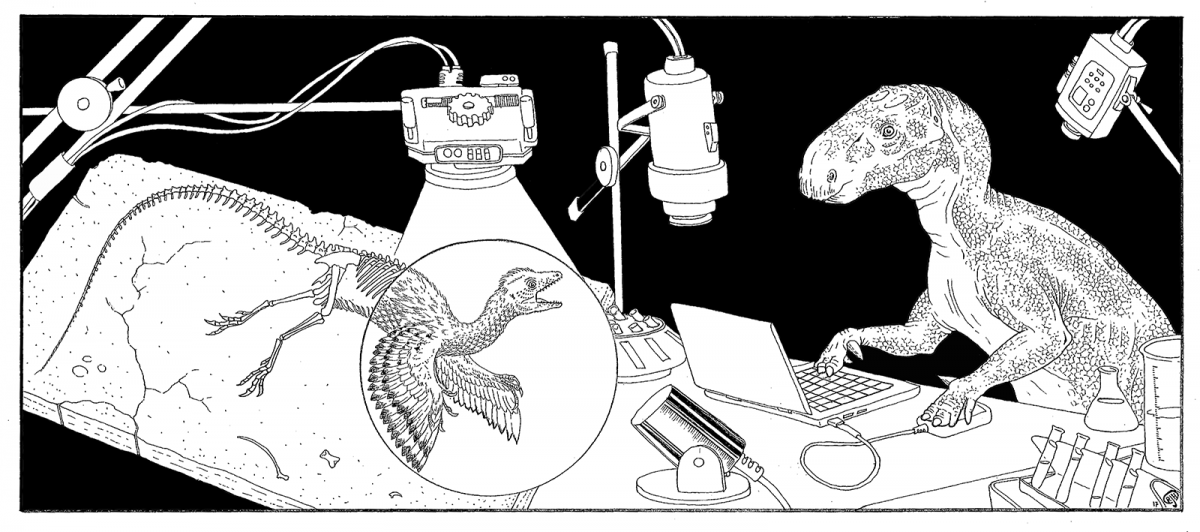 Time is running out to register for this year's annual Tate Conference June 2 through 4 at the Tate Geological Museum.
"Old Fossils and New Technology" will look at the new and different technologies that are being used to uncover exciting results previously considered unknowable, according to J.P. Cavigelli, Tate Geological Museum collections specialist. New discoveries include ancient coloration, dinosaur microstructures, soft tissues, and more.
Keynote speaker Dr. Mary Schweitzer is currently a professor at North Carolina State University. A vertebrate paleontologist and evolutionary biologist, Schweitzer specializes in the recovery of biomolecules from ancient fossils, including dinosaurs. Her research has led to the first reports of dinosaur soft tissues and her keynote presentation is titled "Dinosaurs Under the Microscope: New Ways to Look at Old Bones."
The first day of the conference will begin with a field trip to the White River Formation at 7:30 a.m. The icebreaker, dinner, and keynote presentation will take place that night with dinner at 6. Saturday, June 3 will feature talks from a variety of paleontologists, biologists, and others who will give 25-minute presentations beginning at 8 a.m. and concluding at 4:15 p.m. The conference will wrap up with a field trip to Medicine Bow, Como Bluff, and a nearby ranch on Sunday beginning at 8 a.m.
The cost for the conference, which includes both field trips, Saturday presentations, and Friday night events is $145 per person. For those wishing to only take part in the field trips the cost is $40 each and includes transportation and lunch.
To register or for more information contact the Tate at 307-268-2447, toll-free at 800-442-2963, ext. 2447, or www.caspercollege.edu/tate-geological-museum/events/conference.
Subscribe
If you enjoyed this story, receive more just like it: