Casper College to Observe 2017 "Days of Remembrance"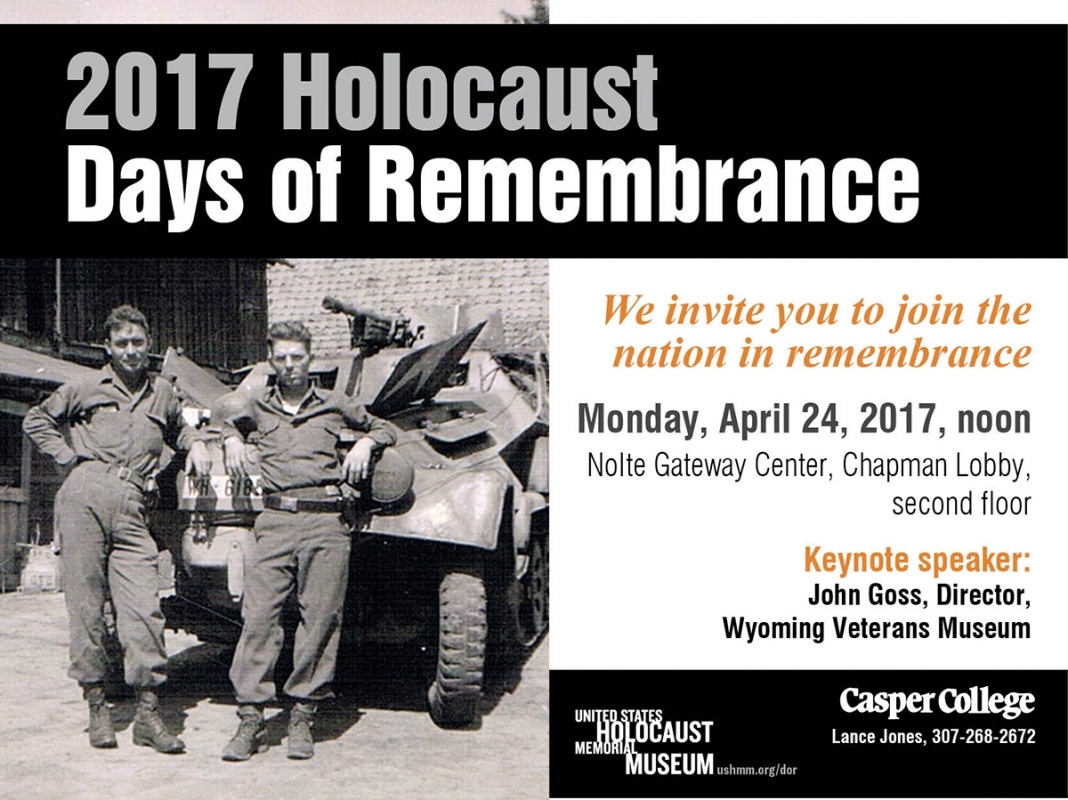 John Goss, director of the Wyoming Veterans Museum, will be the guest speaker for the Casper College 2017 Holocaust "Days of Remembrance" commemoration ceremony on Monday, April 24 at noon in the Chapman Lobby on the second floor of the Walter H. Nolte Gateway Center. The event is free and open to the public.
"'Days of Remembrance' is our opportunity to remember the victims of Nazism and those who liberated the concentration camps. As the years go by the survivors become fewer and fewer, and it is incumbent upon us, the living, to keep alive the memory of those events and times so that, with our commitment, they will never again be repeated," said Lance Jones, event organizer, Holocaust instructor and director of campus security at Casper College.
According to the United States Holocaust Memorial Museum, "Days of Remembrance" was established by the United States Congress "as the nation's annual commemoration of the Holocaust."
The Nolte Gateway Center is located on the Casper College campus.
Subscribe
If you enjoyed this story, receive more just like it: