Annual Music of the Masters Concert Features "Te Deum"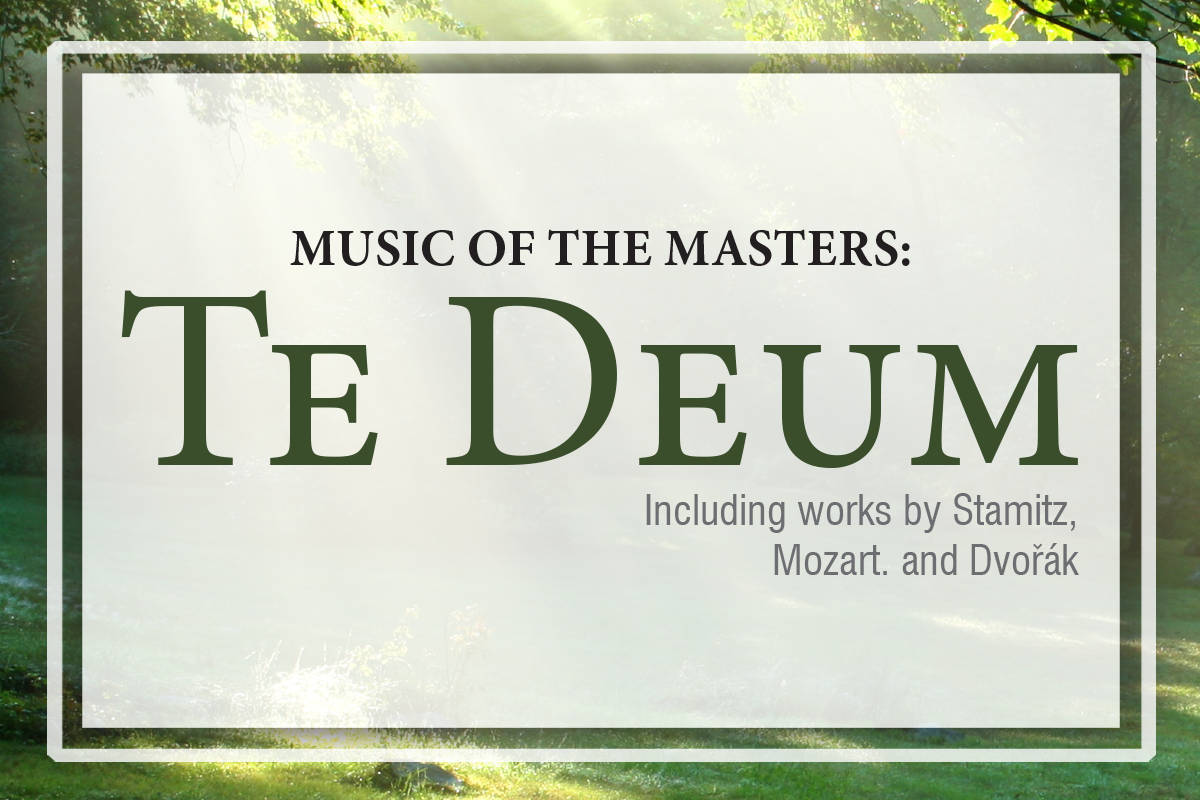 The 2017 Music of the Masters Concert "Te Deum" will feature the Casper College Chamber Orchestra and the college's combined choirs and festival orchestra on Sunday, May 7 with a pre-concert program at 2 p.m. followed by the concert at 3.
The concert will open with "Sinfonia concertante in A-Major for violin, viola, cello and orchestra" by the Czech composer Johann Stamitz. "Although not widely known to the general public today, Stamitz was a leading figure in the early development of what we think of a 'symphony,'" said Dr. Zachary Vreeman, choral instructor at Casper College. The selection will feature Jennifer Cowell-DePaolo on violin, Gary DePaolo on Viola, and the University of Wyoming's Dr. Beth Vanderborgh on cello.
The second half of the concert will feature two versions of the "Te Deum" text: one from Wolfgang Amadeus Mozart and the other, written 125 years later by Antonín Dvořák, according to Vreeman. The combined choirs, conducted by Vreeman, the Casper College Chamber Orchestra and the Casper College Festival Orchestra, both conducted by Cowell-DePaolo, will perform the work.
The pre-concert program and the concert are free and open to the public. Both will take place in the Wheeler Concert Hall located in the Music Building on the Casper College campus.
Subscribe
If you enjoyed this story, receive more just like it: