Portland Player Fits the Casper Style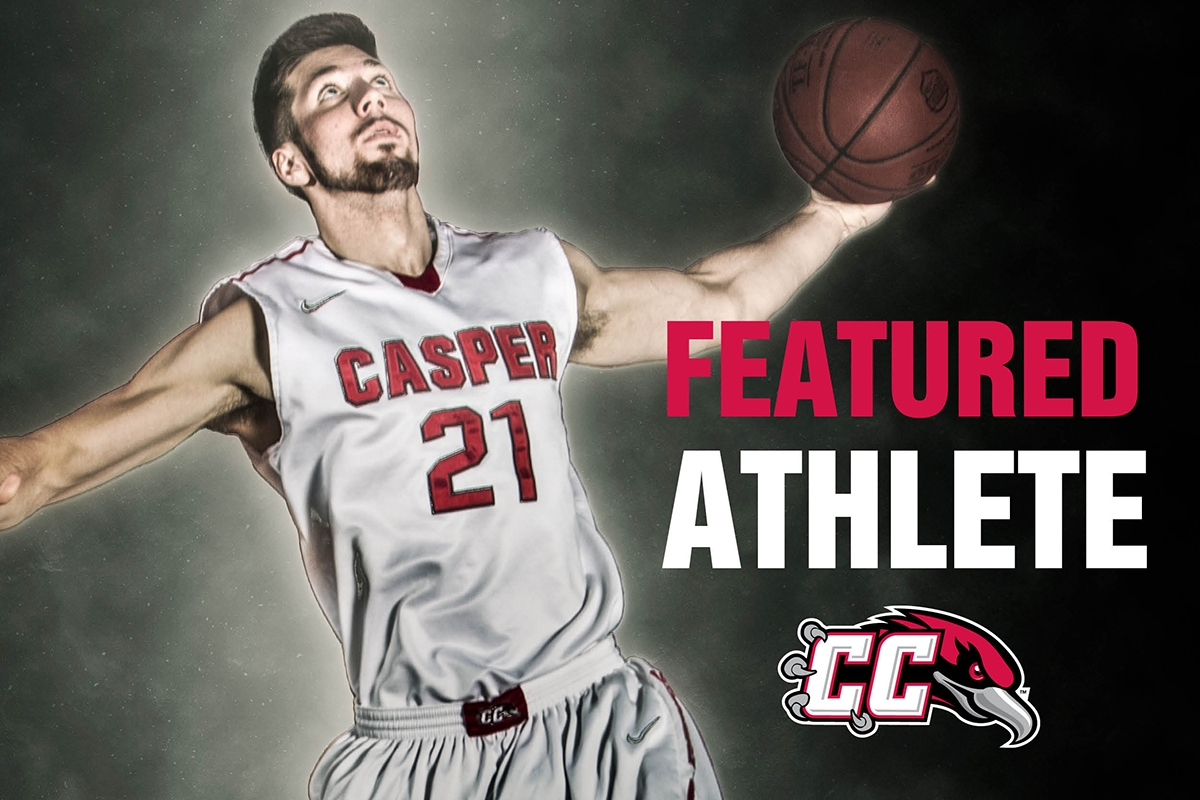 Collin Russell transferred to Casper College for his sophomore year of basketball. He had played ball his sophomore year at the University of Portland. In mid-March Eric Reveno, Portland's head coach, announced he was leaving the school. By the midsummer of 2016, Russell decided that he wanted to transfer to Casper College. "I talked to coach Russell (Thunderbirds Head Coach Dan Russell), and he seemed like a good guy, plus I knew Deante (Thunderbirds guard Deante Strickland) as we had played ball up in Portland, Oregon, and I felt we played well together. Casper College would be the best fit to get me to the next level and further develop my skills," says Russell.
Following his year at Casper College, the 6'10" forward plans to move on to a Division I school to continue playing basketball and earn his bachelor's degree in philosophy. "I eventually plan to become a lawyer," Russell says, but first he would like to go into the pros and play basketball "either here or overseas. I want to make my basketball career last as long as it can."
Russell's favorite class during his year at Casper was a business ethics class taught by business instructor Scott Nolan. "We talked about how the business world works in class, and that was really fun for me," he says.
A resident of Folsom, California, a suburb of Sacramento, Russell says that he misses his family, friends, and the weather. "The culture is a whole lot different. Even though Casper is one of the biggest towns in Wyoming, it is still smaller than Folsom," adding, "The weather was the hardest thing to get used to."
"Casper College is a nice junior college, and one of the better junior college campuses out there," says Russell when asked if he would recommend the college. "If someone is looking to play juco ball this is a good spot as the team wins consistently, you're able to meet a lot of really good players, and the basketball program is very good. Casper College provides players with the exposure they need; the rest is up to them."
Subscribe
If you enjoyed this story, receive more just like it: