From 2.6 Million to 55,316; Casper Big Change for Jarrett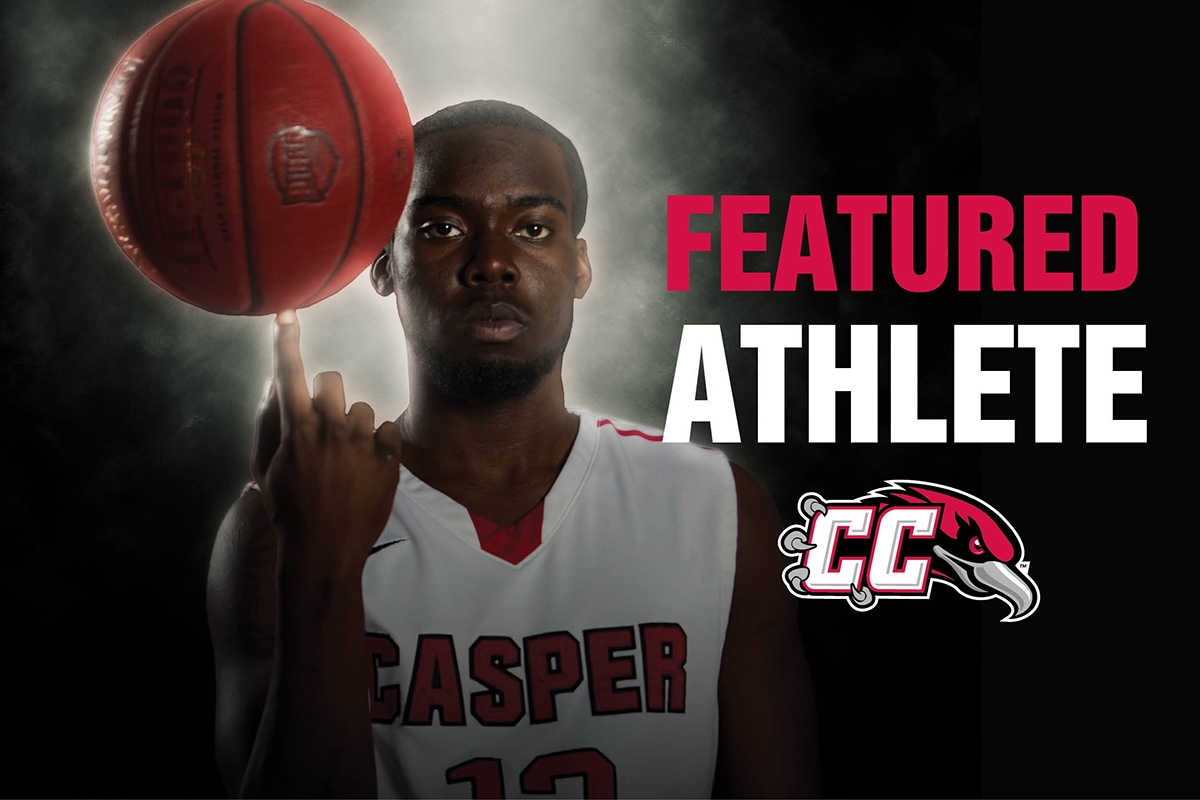 Don Jarrett, Jr. was recruited to play basketball at Casper College two years ago. He has been a strong player for the Thunderbirds for both the 2015-16 and 2016-17 seasons.
The 6'4" sophomore guard hails from the city of Brooklyn, New York, with an estimated population of 2.6 million. Casper, estimated population of 55,316, was a big change: "I've never been around so many mountains," he says, adding, "and we don't get the winds or snow as bad." And of course, there are a lot of wild animals like antelope, deer. "If they (wild animals) are loose, I won't go near them," he says. The bright spot is the people. "I like the people here, they are really cool, and everyone is so socialized," says Jarrett. He's also not too fond of wild animals
Currently, a general studies major, Jarrett plans to transfer to a university to play out his remaining two years of college ball. From there he would like to get into the EuroLeagues and play ball. After his ball-playing days are behind him, Jarrett is considering the option of becoming an auto mechanic. As he says, "I like cars and working on them."
Jarrett is quick to recommend Casper College for those interested in playing ball beyond high school. "If they want to work hard and learn from a great coaching staff, then Casper College is the place to be."
His favorite class, like several other basketball players, has been sociology taught by Chad Hanson. "His personality and the way he talks, he is cool," Jarrett says.
Subscribe
If you enjoyed this story, receive more just like it: