El Paso Recruit Excels at Casper College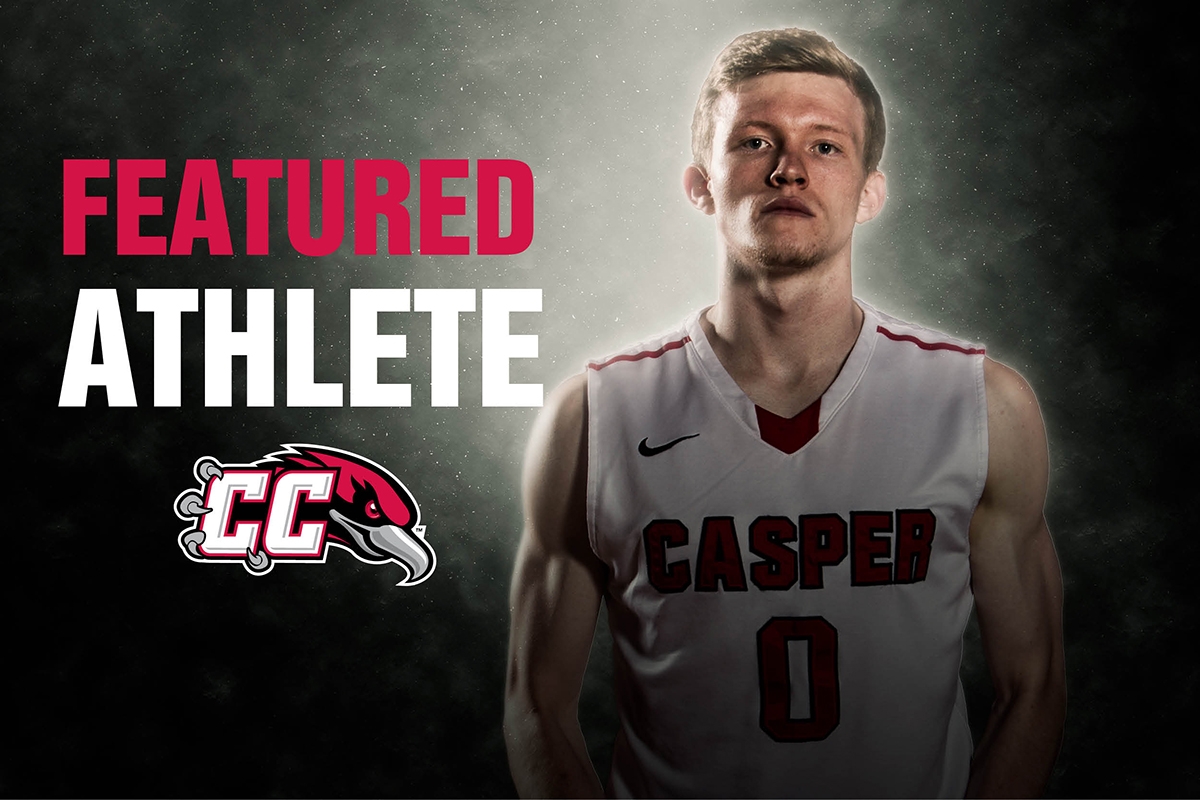 Lean and lanky, 6'7" sophomore forward Josh McSwiggan had originally dreamed of becoming a soccer star but as he got older, that changed. "I grew out of soccer. I just became too big, so that's when I turned to basketball," he says. That decision, as it turns out, was a very good one.
Originally recruited to play ball at Texas at El Paso, he sat out the 2015-16 season, which he redshirted after the NCAA denied his eligibility appeal. In April of 2016, he announced his decision to transfer to a junior college. Interestingly, because of prior contacts with Thunderbirds Head Coach Dan Russell, McSwiggan decided to come to Casper College to play ball for one season. He has used that time to tune up and get back into the game after a year off of playing while attending El Paso.
"Josh is one of the most talented, versatile guys we have had come through here that has ever put on a T-Bird uniform," says Russell, adding, "He is a tremendous kid who excels in the classroom and is a great teammate. He has played a vital role in the Thunderbirds success this year, and it is because of his tremendous work ethic."
Despite the extreme difference in climate and culture, McSwiggan, from Loughborough, England, has enjoyed his time at Casper College. "I've been able to mature in different ways and deal with situations here at Casper College, and it has been a nice change from other places I've been."
The two things that McSwiggan misses about England are his family and the food. "I really miss my mom and dad's cooking, the food here is just not the same, even the pasta doesn't taste the same," he says. For Sunday, he and his family would gather for what he calls a "traditional Sunday breakfast:" eggs, bacon, sausage, baked beans, potato bread, French toast, and black pudding.
Eventually, McSwiggan would like to get a degree in kinesiology, where "I can learn about different sports, and get into sports therapy and help other people with their injuries." But before then, McSwiggan has his sights set on playing in the NBA: "I plan to stay in the states for school, and then wherever the money is," he notes.
Subscribe
If you enjoyed this story, receive more just like it: