Japanese Foods Served at Third Culture Dinner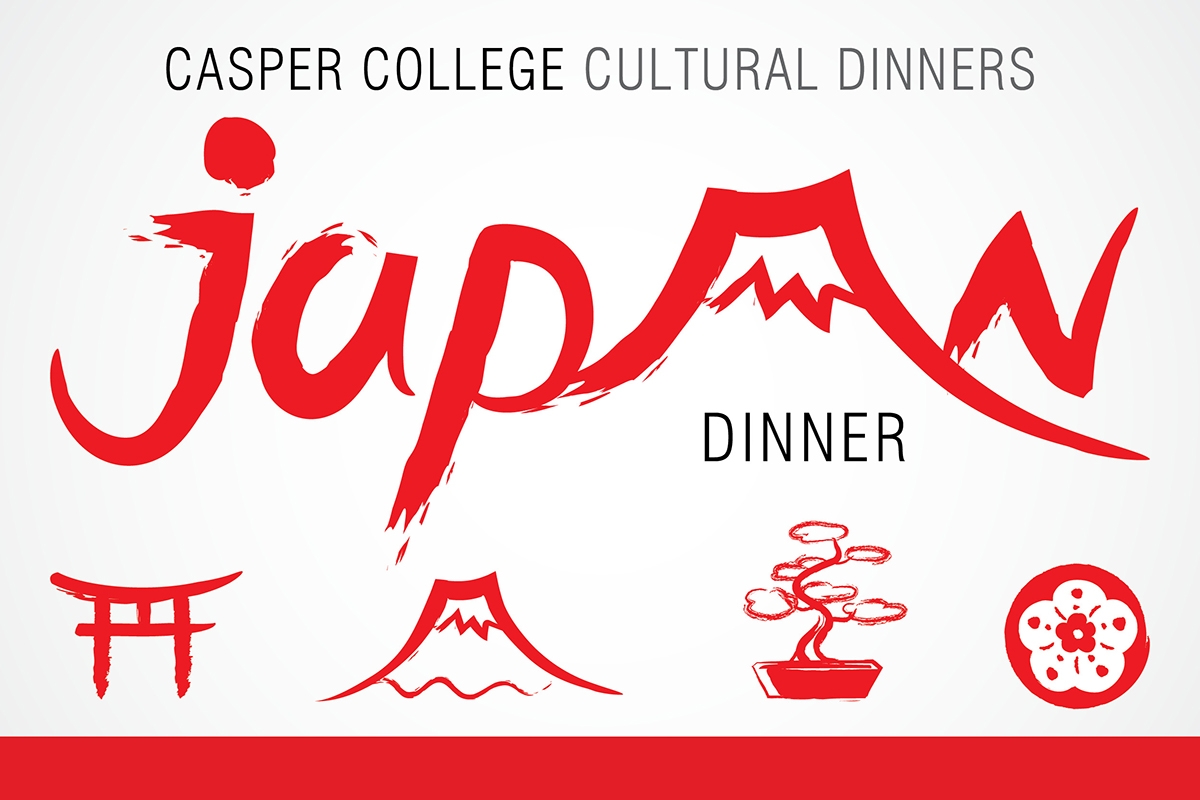 Japanese dishes will be served at the third cultural dinner scheduled for the 2016-2017 school year at Casper College on Thursday, Feb. 16 from 5-6:30 p.m. in Tobin Dining Hall.
The Japanese cultural dinner will feature Miso Soup, a traditional Japanese soup of soy paste and dried bonito; Cucumber Salad, cucumbers in sesame chili marinade; Gyoza, Japanese dumplings; Jasmine Rice; and Shoyu Pork, tender pork cooked in garlic, ginger and brewed soy sauce. For dessert, two dishes will be served: Mochi, a traditional chewy sweet rice cake, and Sata Andagi, a deep-fried sugar cake.
Tickets are $12.25 for adults and $8.90 for children ages 7-12 when purchased in advance by Friday, Feb. 10, and $14 for adults and $10.15 for children at the door. There is no charge for children 6 and under. Sales tax will be added to all ticket purchases.
Tickets may be purchased at the Casper College Financial Management/cashier window or the Gateway Café, both located on the third floor of the Walter H. Nolte Gateway Center, as well as at Tobin Dining Hall in the Union/University Building during regular meal times. Cash is accepted at all locations, and credit cards are also accepted at the cafeteria and café.
The final dinner in the series will feature Irish cuisine and will take place on Thursday, March 23. Because dinners often sell out, advanced ticket purchases are highly encouraged. The Casper College International Education Committee hosts the cultural dinner series. Both the Nolte Gateway Center and the Union/University Building are located on the Casper College campus.
Subscribe
If you enjoyed this story, receive more just like it: