From Nigeria to Casper, Basketball Player Excels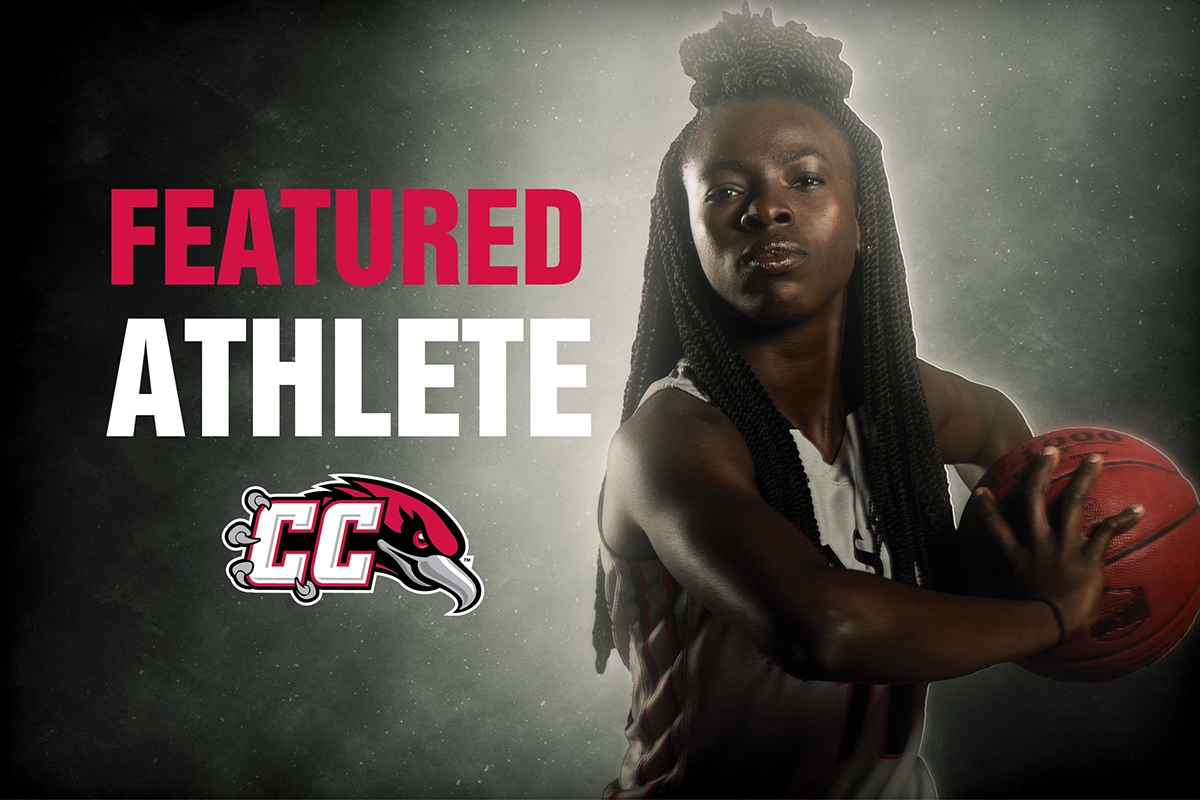 Ruth Nwokora came all the way from Lagos, Nigeria, to play basketball at Casper College. The 6-foot sophomore post says that she has always wanted to play professional basketball and to do that she needed to come to the "States" and play competitive ball at the collegiate level.
She came to the attention of Casper College Women's Basketball Coach Dwight Gunnare through his connections with four-year schools who see Casper College as a great place for talented young players to begin their collegiate careers. Gunnare liked what he saw and invited Ruth to come to Wyoming and play ball for the Thunderbirds. It has been a good fit for both Nwokora and the Thunderbirds: "Ruth has improved immensely during her two years at Casper College. She has gone from getting very limited playing time as a freshman to the team's leading scorer her sophomore season. I am very proud of her growth as a basketball player and of her success on the court and in the classroom, as well," Gunnare says.
While the weather is certainly different in Lagos than Casper, Nwokora says she has enjoyed her time in Casper and at the college. "What I like best about my time here is that I have become a nicer person. The people here taught me how to be nice by being nice to me," she says.
There have been challenges, of course, especially in the culinary department: "I cannot buy palm oil in Casper, and it is a main ingredient in our foods." Instead, Nwokora uses vegetable oil, though the flavor is completely different than that of palm oil. She also misses a traditional dish, egusi soup, which is thickened with ground melon seeds. Because of these and other issues, Nwokora prefers to eat "my own food that I make myself." Her favorite food? Rice.
A communication and general studies major, Nwokora's favorite class at Casper College is news writing and reporting. "That is what I really want to do in the future, and what I enjoy doing. I hope that after basketball I will have a career that will allow me to travel. I want to talk and interview people," she says, adding, "Hearing and listening to other people, you learn a lot."
Subscribe
If you enjoyed this story, receive more just like it: