Hidden Campus: Rose Garden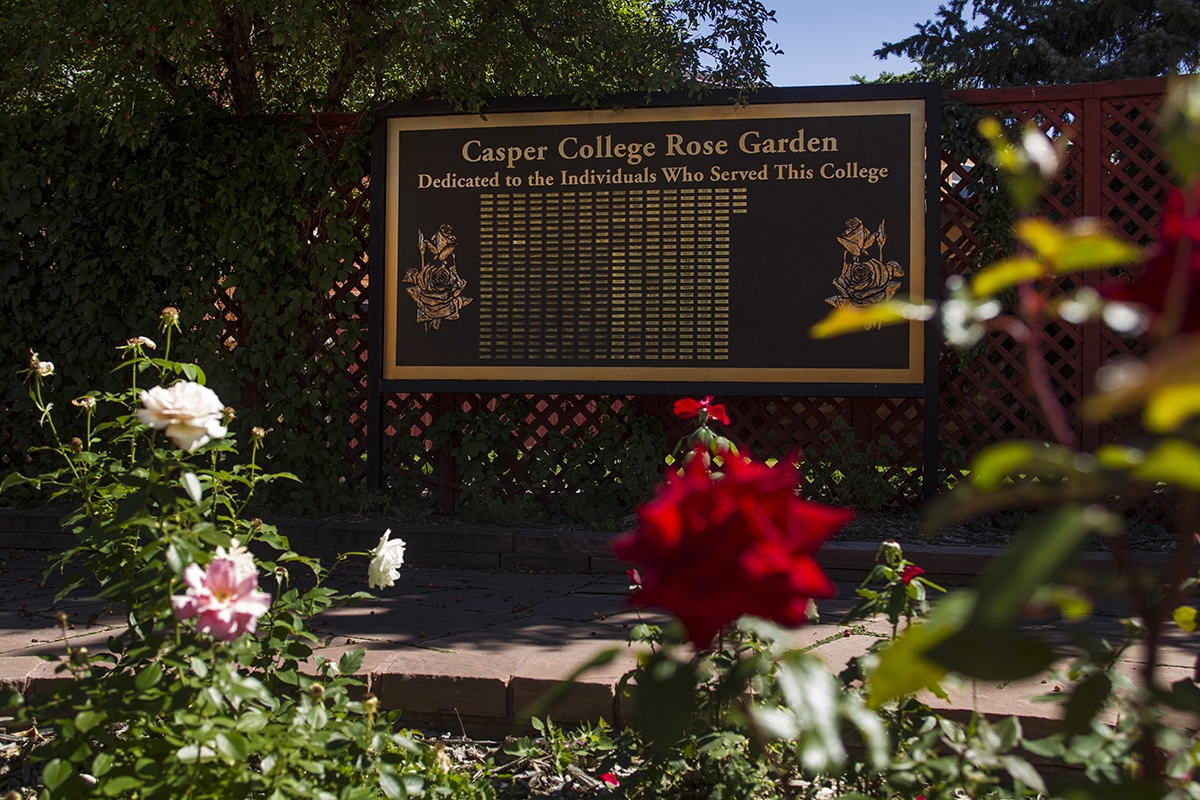 A refreshing patch of greenery and rose blossoms can be found in the courtyard of Liesinger Hall. The area was once a much larger expanse of trees and grass along with the rose garden, before the construction of the Doornbos Student Lounge.
The garden itself consists of a wide variety of roses in all shapes, sizes and colors from white to pale and dark pinks, yellows to oranges, vibrant reds, and even lavender. The rose plants reside in three large "C" shaped beds created with locally sourced flagstone.
A dedication and reception for the rose garden was held on Friday, May 23, 1986 and featured comments by then college President, Dr. Lloyd Loftin.
The garden's express purpose was to honor former Casper College staff and faculty, who were no longer living, for their commitment to the college. The family of the deceased employee could choose a rose plant, which was then planted along with a small stake that identified the rose plant by its popular name. In the southeast section of the courtyard, close to the rose garden, each employee had a small brass plate engraved with their name, which was placed on a large trellis.
Unfortunately, the purpose of the garden was abandoned years later due to unforeseen space issues. However, the majority of roses that were planted remain to this day to delight visitors with their beauty and fragrance.
Subscribe
If you enjoyed this story, receive more just like it: