Health Professions Career Fair at Casper College February 3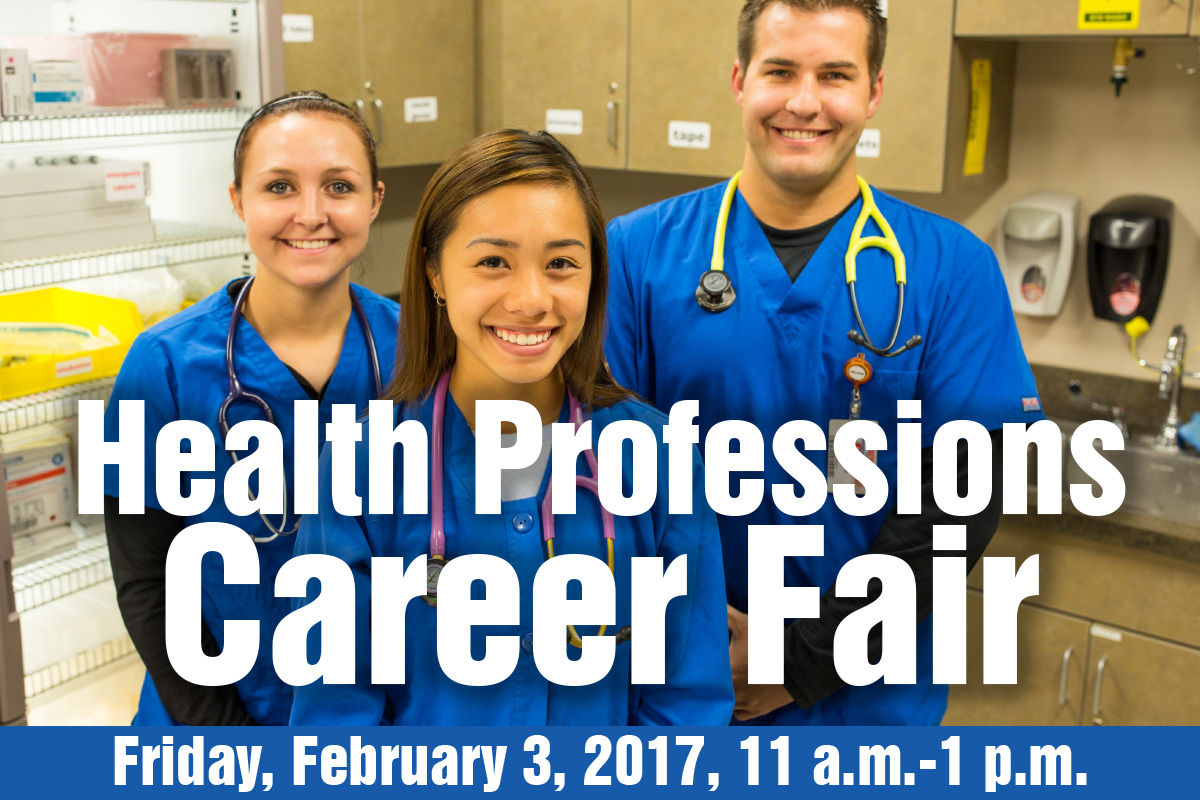 Twenty-eight businesses involved in the health profession will be participating in Casper College's Health Professions Career Fair on Friday, Feb. 3 from 11 a.m. to 1 p.m. in the T-Bird Nest. Prospective college and high school students, alumni, and the general public are invited to the fair to learn about current and future job opportunities, according to Kayla Armstrong, student success case manager at Casper College.
Employers are attracted to the targeted career fair because Casper College and its partner institutions offer more than a dozen quality health–related educational programs with certificates or degrees. The career fair provides an opportunity for potential employees to meet recruiters from a variety of facilities from around the state and region. In addition to direct care providers, hospitals and other health-related businesses hire administrative and support staff.
Working professionals, job seekers, and people exploring career options in the healthcare field are welcome to attend. All job seekers are encouraged to bring resumes and dress professionally for the fair, which is free and open to the public. Because this is an adult job fair, children should not attend.
Those businesses that will be attending the fair include:
ABM/Healthcare Support Services, Casper, Wyoming
Aegis Therapie, Casper, Wyoming
Banner Health, Greeley, Colorado
Campbell County Health, Gillette, Wyoming
Casper College School of Health Science, Casper, Wyoming
Casper Natrona County Health Department, Casper, Wyoming
Centennial Peaks Hospital, Louisville, Colorado
Douglas Care Center, Douglas, Wyoming
Elkhorn Valley Rehabilitation Hospital, Casper, Wyoming
Enroll Wyoming!, Cheyenne, Wyoming
Highlands Behavioral Health System, Laramie, Wyoming
Interim Health Care of Wyoming, Casper, Wyoming
Life Care Center of Casper, Casper, Wyoming
Medicine Bow Technologies, Laramie, Wyoming
Memorial Hospital of Converse County, Douglas, Wyoming
Memorial Hospital of Sweetwater County, Rock Springs, Wyoming
Mountain View Regional Hospital, Casper, Wyoming
Poplar Living Center, Casper, Wyoming
Rapid City Regional Health, Rapid City, South Dakota
Regional West Medical Center, Scottsbluff, Nebraska
Rocky Mountain Oncology Center, Casper, Wyoming
Summit Medical, Casper, Wyoming
Therapy Works, Thayne, Wyoming
University of North Dakota OT Program, Casper, Wyo.
University of Wyoming Fay W. Whitney School of Nursing, Laramie, Wyoming
Weber State University, Health Information Management Programs, Casper, Wyoming
Weston County Health Services, Newcastle, Wyoming
Wyoming Medical Center, Casper, Wyoming
The T-Bird Nest is located on the third floor of the Union/University Building on the Casper College campus. For more information call Armstrong at 307-268-2604 or toll free at 800-442-2963 ext. 2604 or kaylaarmstrong@caspercollege.edu.
Subscribe
If you enjoyed this story, receive more just like it: