Emmanual Afari, 2017 Neighbors Pousada Scholarship Recipient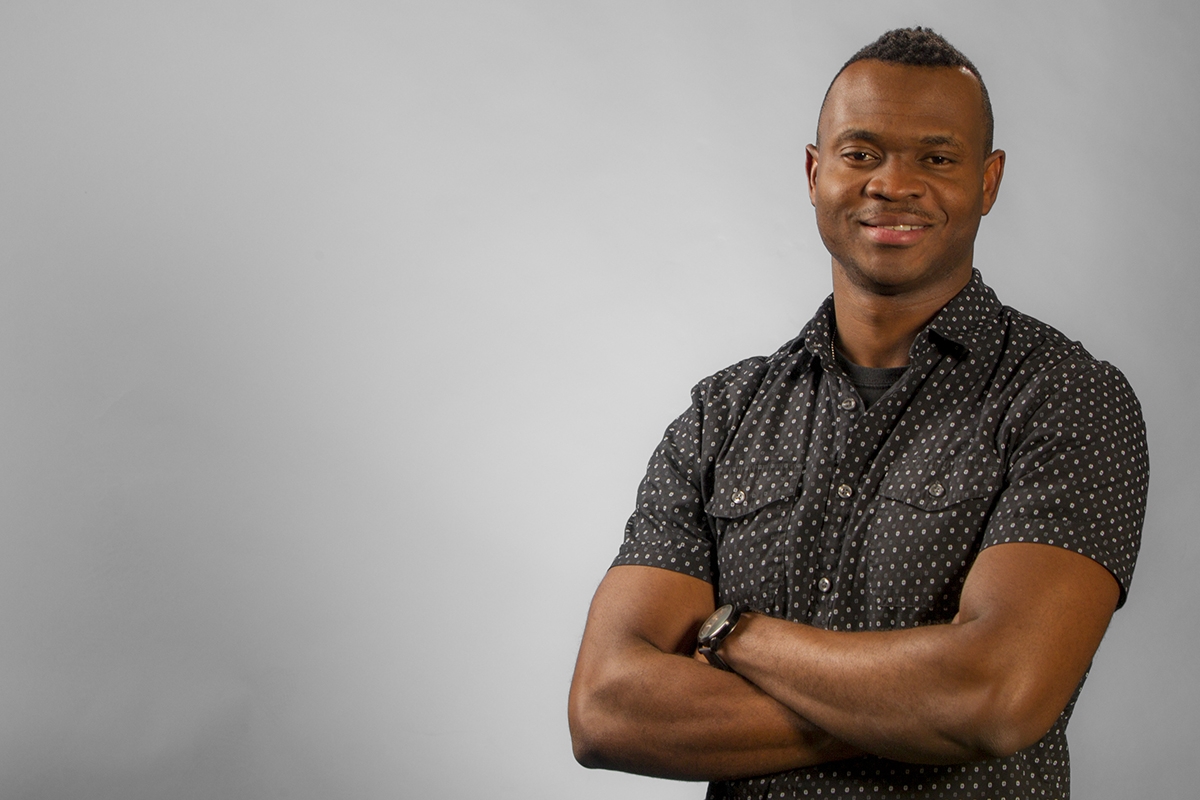 A recipient of the Henrietta M. Neighbors Pousada Scholarship, Emmanuel Parker Afari is majoring in respiratory therapy at Casper College. A native of Ghana, West Africa, Afari came to the United States to further his education and ended up joining the Army National Guard in South Dakota. Afari started his college education through the South Dakota School of Mines and Technology where his major was chemical engineering. "I realized that was not my dream," he says, "so I decided to switch majors." After talking to Doug Neubert, respiratory therapy program director at the college, "Casper College came into the picture because of the tuition cost."
Afari began his Casper College journey as a full-time student with online classes in the fall of 2014. In January 2015, he moved from Rapid City, South Dakota, to Casper and is scheduled to graduate in May 2017. Afari readily admits that the Henrietta M. Neighbors Pousada Scholarship has been a great help to him in achieving his education goals: "The scholarship I received has really assisted my education a lot. As a father and husband, it is very tough to work full time and attend school. This scholarship and others help me pay for my accommodations, food and gas. It would be really hard financially without the scholarships. I get time to focus on my education and don't have to work over 40 hours a week."
Following graduation, Afari would like to find a job as a respiratory therapist in a Wyoming hospital. "I chose this major because I want to become a health professional and help save lives, especially critically ill patients," he says. But his education won't stop at the associate level as he plans eventually to attend medical school.
"I am glad to get all the assistance I have through scholarships and the great tutors at Casper College," says Afari.
A Tribute to the Memory of a Community Servant
In 2003, one of the Casper College Foundation's most significant scholarships was established. Her three children — Duncan Campbell, Illinois; Judith Judd, Colorado; and Margaret Campbell Johnson, Washington — established the Henrietta M. Neighbors Pousada Scholarship to honor her life and memory. Neighbors was well known for her community service during her lifetime. Because of this commitment, the scholarship is focused toward students intending to enter "helping professions" such as nursing, teaching and firefighting. Since its inception 83 unique, outstanding students have received scholarship aid equaling $385,518.
Neighbors is remembered as being happily engaged in the Casper community, serving with the Red Cross, the League of Women Voters, the Presbyterian Church, United Way, Central Wyoming Hospice, and as chair for the Senior Citizen's Fund Raising Board. Her interest in the world and in helping people help themselves was reflected in her work as a teacher and mentor with literacy programs. She called her home "La Pousada," which means, "welcome home" in Spanish. A number of Casper College students and those involved in the Casper Troopers Drum an Bugle Corps enjoyed its comfort, as she opened her home to students needing housing accommodations. Neighbors, described as "a joy to know," passed in April of 2001. Each year, her children return to Wyoming to personally meet the students that are the fortunate recipients of her scholarship and to share with them the many fine virtues of the namesake of this award.
Subscribe
If you enjoyed this story, receive more just like it: