Byrd Recognized as "Woman of Influence"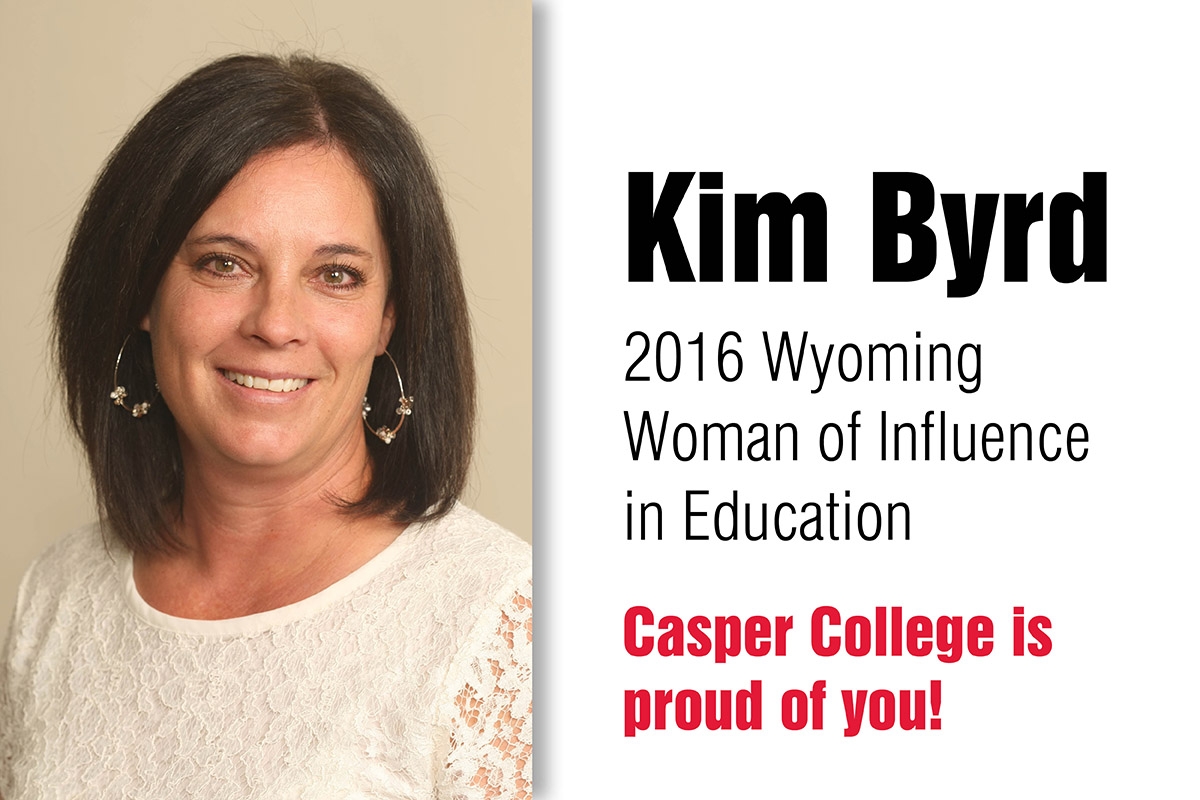 The Wyoming Business Report recently chose Casper College's Kim Byrd as the 2016 Wyoming Woman of Influence in Education for 2016. The award, now in its fourth year, recognizes outstanding women who live and work in Wyoming.
Byrd began working at the college in December 1991 and is currently serving as the vice president of student services. "I was truly honored to receive this award," says Byrd. "I believe I have been very fortunate to have been in positions (at Casper College) where I was given the opportunity to influence change, especially as the director of student success, where I worked with the single parent program. It was extremely rewarding to witness the growth of individuals in the program as they completed courses and began taking steps toward changing their own lives and the lives of their children," she says, adding, "the most exhilarating day of each school year is commencement, knowing that from that point forward many lives will be changed. The hard work was done through each student; my role was to provide encouragement to keep moving forward."
Byrd notes that as the vice president for student services her role is much different: "Hopefully I can continue to influence change on a much broader scope," she says noting that currently one of her biggest challenges as an educator is "to ask for extra resources to assist students, many times having to ask employees to do more with less. We want to be able to help as many students as possible to assure growth and success."
Byrd hopes that the recognition received by her and other women around the state will inspire more women to strive for greater achievements. "I am pleased that we see the importance of recognizing women in Wyoming; after all we are the equality state," she says.
To qualify for consideration, nominees must live and work in Wyoming. Winners are selected by WBR publisher Belinda Nelson in consultation with past Wyoming Women of Influence winners. According to the WBR, the Women of Influence awards were developed to celebrate women in business from across the state: women who have made significant contributions to their industry, and often to their community as well.
A total of 68 women were nominated in 10 different categories. In the education category, Byrd was nominated along with five others from around the state.
Subscribe
If you enjoyed this story, receive more just like it: