By: Eric Unruh, Dean for the Casper College School of Fine Arts and Humanities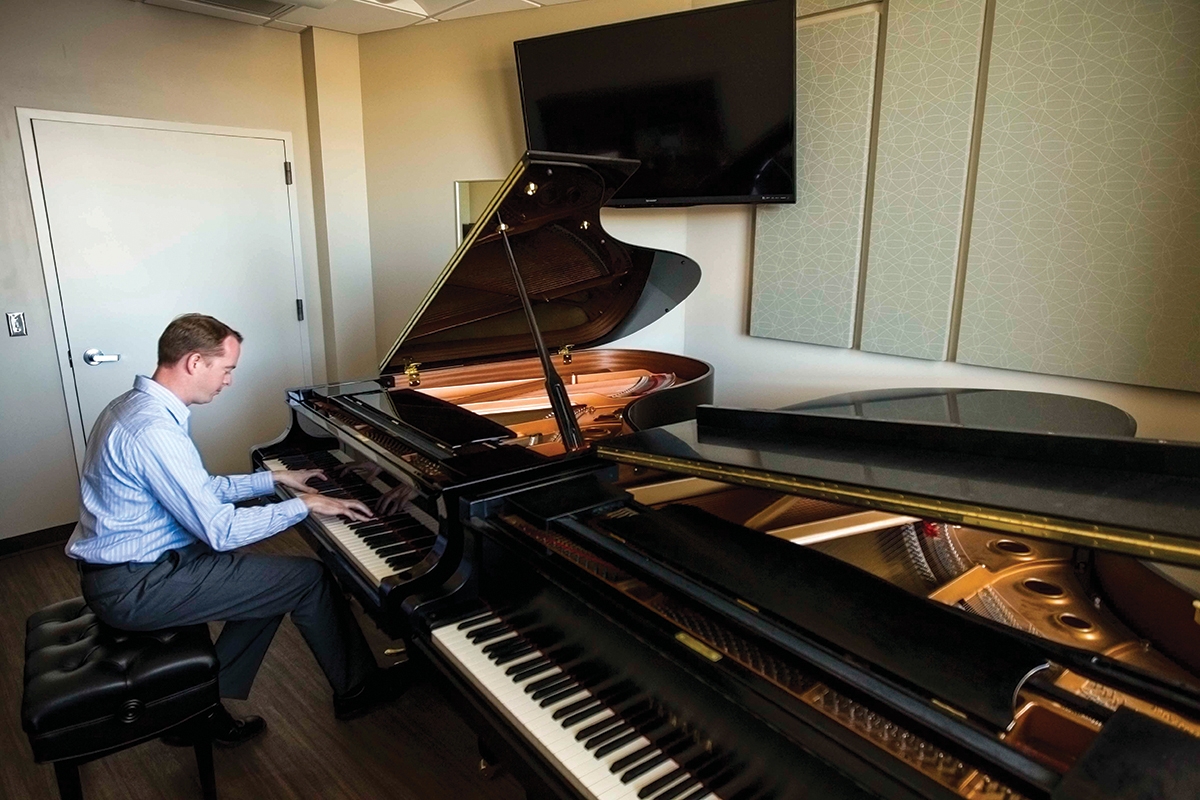 Casper College music students not only have a unique opportunity to study with highly talented and qualified instructors, but they also enjoy 21st century innovations in technology and performance. The music department owns a Yamaha Disklavier grand piano, which functions as a true acoustic instrument, but is also connected to the Internet, where performances from renowned Yamaha Artists can be downloaded, heard and observed on this special piano. The piano is capable of rendering even the most sensitive performance exactly as the artist performed it. It is also capable of recording and sending performances to other Disklaviers, and can also sync a HD video of the performer. In addition to the Disklavier, our fleet of Yamahas includes the unmatched CFX Concert Grand, a Yamaha C7 concert grand, 13 Clavinova lab pianos, six upright pianos, seven studio grands, and five hybrid N2 pianos.
The Casper College Music Department offers degrees in instrumental performance, music, music education, musical theater, and vocal performance. For more information call me at 307-268-2537, 800-442-2963, ext. 2537, or email me at unruh@caspercollege.edu.
This story originally appeared in the Summer 2016 issue of Casper College Magazine.
Subscribe
If you enjoyed this story, receive more just like it: