Fire Station Joins Campus
By: Dale Anderson, Fire Science Instructor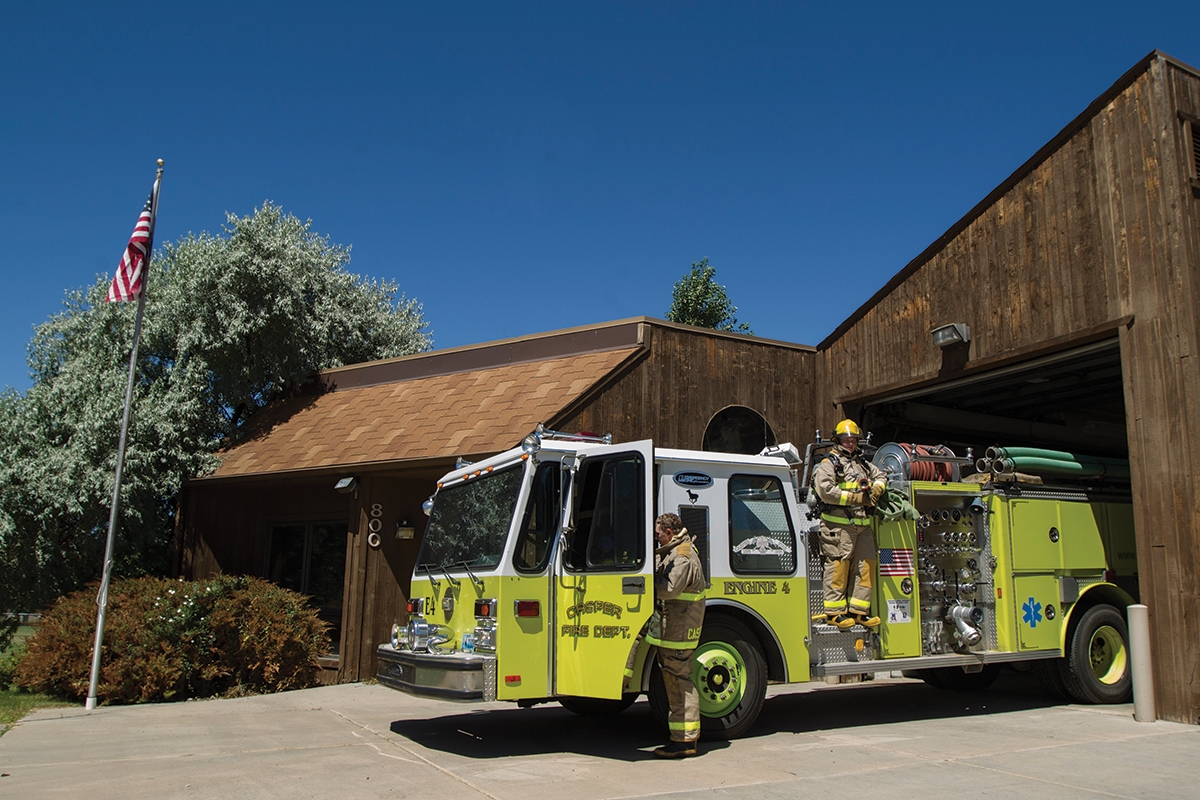 In my 18 years as an instructor, I've found that some of the best learning occurs outside of the classroom. This will be especially true of our recently acquired Casper College Fire Science Training Center next to the campus. With the new station, we will give our fire science students a better sense of life as a fire fighter, something you can't replicate with class instruction.
The City of Casper presented the property formerly known as Fire Station #2 to our fire science program as part of a 25-year lease costing $100 a year. Located on College Drive next to Mike Seder Park, the three-room facility will allow our students to be amid surroundings recently used to house fire fighters. This gives us an opportunity to teach the students there is more to being a fire fighter — they also have to clean the fire station. The 2,500 square-foot facility features two garage bays for our two fire engines.
As of now, the students use the station as a study hall, a spot for social functions or a place just to hang out. For our students who are thinking about their career choice, this station will help them figure out if being a fire fighter is right for them. I appreciate the work of the college and the city of Casper to make this possible.
In the coming year, we hope to partner with the college's emergency medical technician (EMT) program and paramedic program for collaborative student training programs, while encouraging the community to stop by the station for a free blood pressure check. My long-term goal would be to add some classroom space to the facility.
To learn more about the center or to arrange for a free tour, contact me at 307-268-2361, 800-442-2963, ext. 2361, or email me at anderson@caspercollege.edu.
This story originally appeared in the Summer 2016 issue of Casper College Magazine.
Subscribe
If you enjoyed this story, receive more just like it: