Hidden Campus: Armory Monument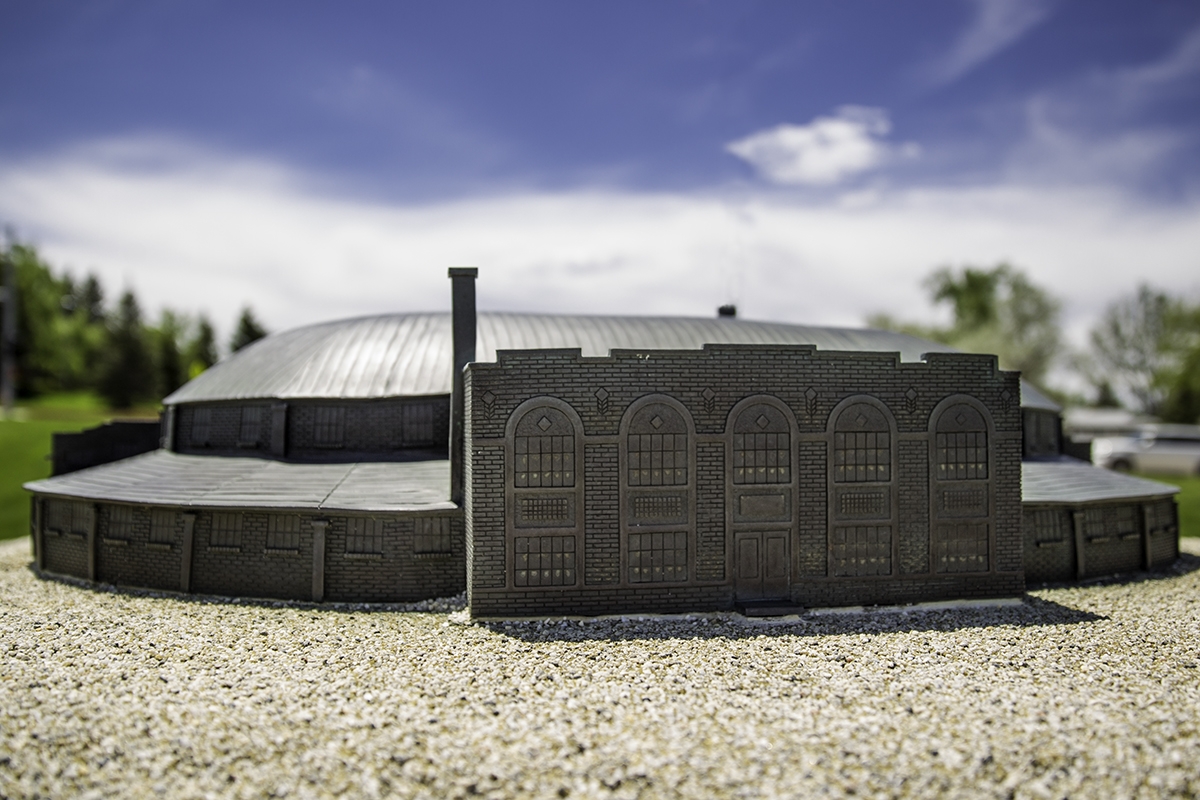 In 1927, the State Military Board appropriated $43,000 for the construction of an armory to house the Headquarters Troop of the 115th Cavalry Regiment.
Completed in 1930, the original two story structure measured 124'9" x 183'6". The first floor housed the drill area, horse stalls, wagon shop, blacksmith, and equipment room. The hayloft, viewing area, and ballroom (complete with hardwood floors) occupied the second level. Aside from the normal drilling, the armory held dances, occasional polo matches, and even played host to a sick elephant from a traveling circus.
After the Korean War, the armory housed the HHB 3rd Battalion 49th FA into the 1970s when it traded hands to Casper College functioning as a maintenance building until it's controversial razing Sunday, May 31, 1987. 
In 1988, through community donations of both monetary means and bricks from the original armory, sculptor Steve Semino, architect Henry Therkildson, and brick contractor Ray Clamp, were commissioned to construct a monument to reflect the many fond memories of the armory. Though it is sad that the original structure remains only in pictures and memories, the bronze, brick, and mortar is a beautiful reminder of what once was.   
Photos courtesy of Casper College Western History Center.
This story originally appeared in the Summer 2015 issue of Footprints.
Subscribe
If you enjoyed this story, receive more just like it: