In Remembrance: LeRoy Strausner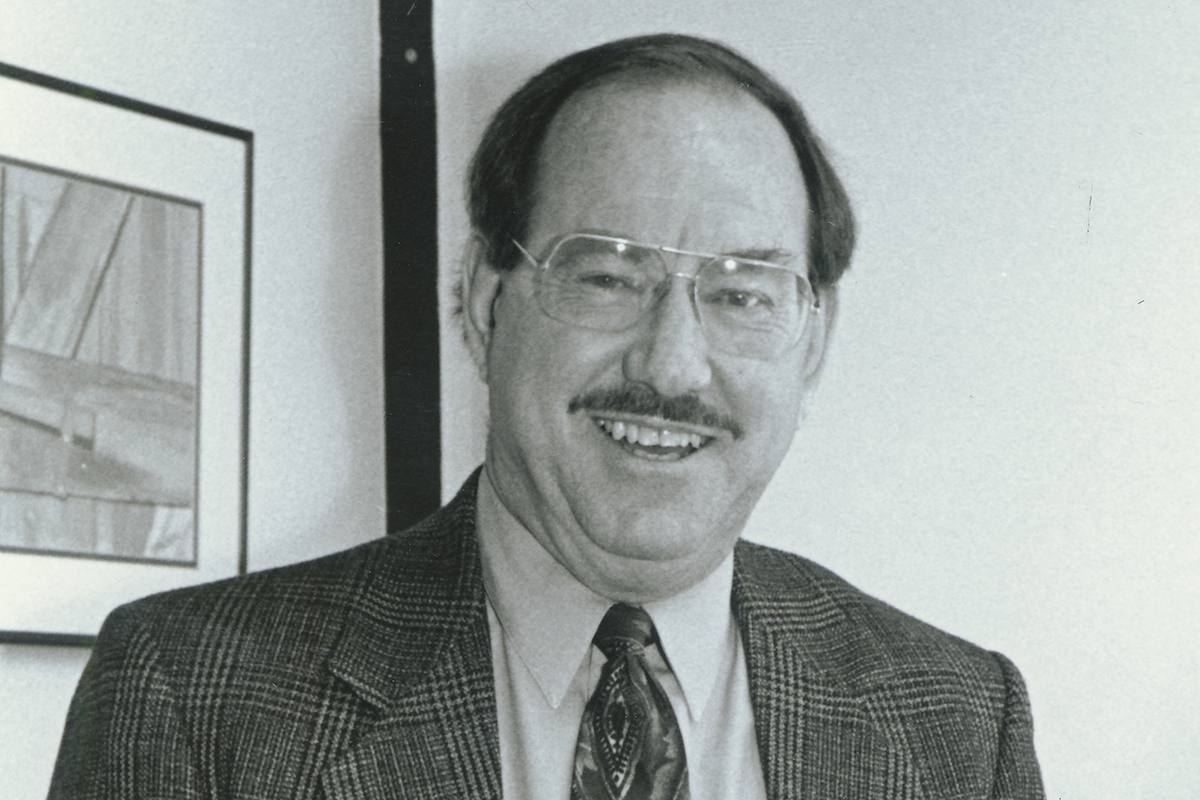 LeRoy Strausner, Ph.D., who served as Casper College's fourth president from 1991 to 2004, passed away on October 23, 2014 at the age of 74 in Atlanta following a long battle with pancreatic cancer.
"President Strausner had a major positive impact on this campus for nearly six decades. From his leadership as a student and T-Bird in the late 50s, through his long presidency, and until the end of his life he was one of the brightest faces representing Casper College. We are mourning his loss, but we are also celebrating a man who gave so much for so long to everyone in the college community," said Walter Nolte, current president of  Casper College.
Strausner began his association with Casper College as a student and member of the Thunderbird basketball team in the fall of 1958. During his sophomore year his fellow students elected him student senate president. He received his associate's in 1960 from Casper College and went on to earn both a bachelor's and master's from the University of Northern Colorado and his Ph.D. from the University of Wyoming.
He returned to the college in 1965 to teach psychology and sociology courses, and in 1967 moved into the role of administrator as the college's director of housing. He was director of counseling from 1975 to 1985, dean of students from 1985 to 1989, and vice president for student services from 1989 to 1990. He was named interim president on July 1, 1990 and on March 6, 1991, after a nine-month search that involved 60 applicants, Strausner was hired as the fourth president of Casper College. "'Is a Ya-hoo in order?' he remarked immediately after the board's unanimous voice vote," according to a report the following day in the Casper Star-Tribune. He retired from the school on June 30, 2004 after 39 years of service.
During his tenure as president, the Wold Physical Science Center and the expansion of the Gertrude Krampert Theatre, which included the Scifers Dance Performance Theatre, were added to the campus and several facilities underwent extensive remodeling and updating including the Gertrude Krampert Theatre, the Loftin Life Science Center, the Saunders Health Science Center and the College Center building, which was renamed the Strausner Student Center, now Strausner Hall, in Strausner's honor.
Always an educator at heart, Strausner continued to teach a class or two throughout his time at Casper College. "You may remember during my years here, especially when I started as president, I picked up a little slogan that I still believe in," Strausner recalled in a September 2013 conversation. "At our back to school, presumably the inspirational talk at the start of school, I used to always remind everybody that we were merchants of hope, and I think that is still the case to this day that no matter the age, you can see that hope that they (students) want to succeed, but it's more than that. It goes beyond that, it's that the successes are a stepping ladder up to something better."
Following his retirement, Strausner and his wife Marcia traveled extensively and visited their daughters and grandchildren. But, they always returned home to Casper and Casper College where they were often seen at athletic and cultural events on campus.
"LeRoy literally gave his adult life to this college," said Bill Landen, associate vice president of student services, who began work at the college in 1985. "He came here out of Hot Springs High School and played basketball for Swede Erickson. Years later he would become president. His humble beginnings I believe shaped the way he reached out to every student who came here. He made sure that students felt valued. He made sure those who worked for him felt valued. He truly cared about the Casper College family."
Subscribe
If you enjoyed this story, receive more just like it: