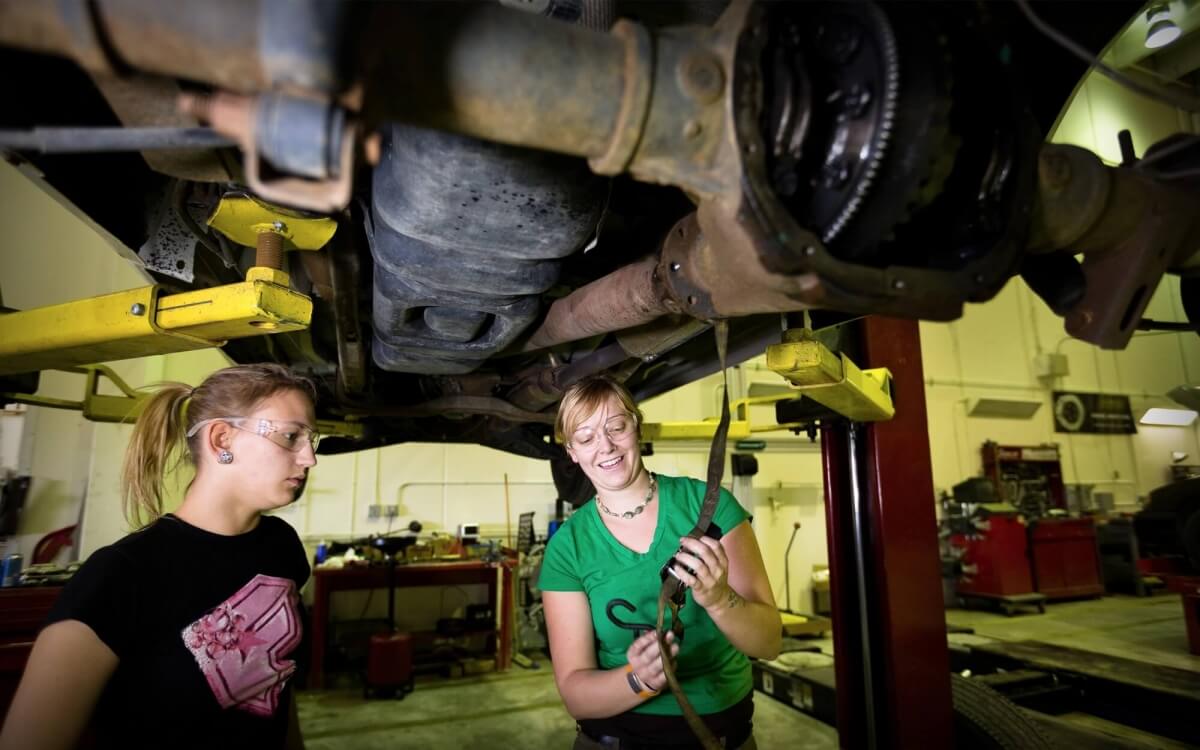 Median wage = $112,772*
Earn your associate degree in aviation while also working toward a commercial pilot's license through the aviation program, a partnership between Casper College and Crosswind Aviation.
Median wage = $27.99/hr.*
As collision repair technology advances, Casper College is committed to offering in-depth coursework covering both conventional and innovative collision repair technologies and processes. Your education will include knowledge-based training, performance-based testing and emphasize hands-on exercises.
Median wage = $19.89/hr.*
The automotive technology program provides quality training relevant to current trends in automotive repair technology.
Median wage = $25.36/hr.*
As the diesel power industry continues to grow, so does the need for skilled technicians. Diesel engines have been the "workhorse" of our world for more than a century. The diesel power program at Casper College prepares students of all skill levels for gainful employment in the diesel industry.