Options for High School Students
Angel Reyes completed 15 college credits before he graduated from KWHS.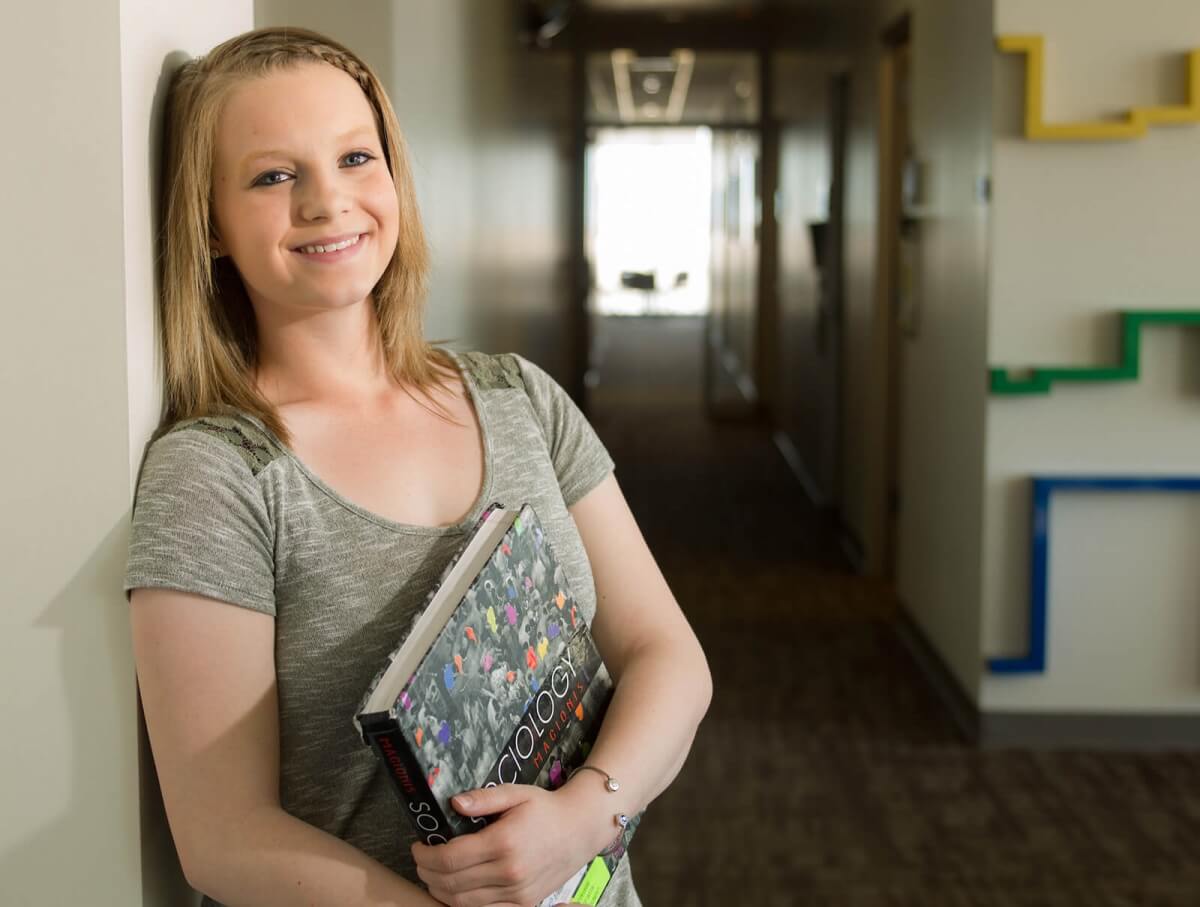 Brittney Racki took English composition as a senior while attending NCHS and received college credit.
Dual Enrollment
What is it?
High school juniors and seniors may take any course offered at Casper College, as long as the student meets the course prerequisites. These courses will count for college credit and high school credit at the same time! In some cases, HS sophomores and freshmen are eligible as well. Students can take courses any time of the day or online.
Benefits of Dual Enrollment
Enhances curricular options, especially the senior year
Builds self-confidence
Provides a head start on college requirements
Eases the transition to a college environment
How do I sign up?
Just fill out an ACE registration form, obtain the necessary signatures, and submit it to the Casper College Enrollment Services Office before the class begins. Jeana Lam-Pickett, BOCES Manager, is happy to meet with any student for advising (268-3309, Gateway Center, room 413).
Concurrent Enrollment
What is it?
Concurrent enrollment consists of courses that are scheduled and taught in the high school during the day. These courses are certified to be equivalent to the college level course, and therefore, students can choose to sign up for Casper College credit while taking these courses at their home high school.
How do I sign up?
During the first week of class, your high school instructor will distribute ACE registration forms. Complete the form, obtain the necessary signatures and return it back to your high school instructor by the deadline.
What classes can I take?
For a complete list, contact your high school guidance counselor.
Examples of concurrent enrollment courses:
Automotive
Chemistry I*
Construction
Computer Science
English I: Composition*
US and Wyoming Government
  * Courses have a prerequisite test score
How is this different from AP or IB courses?
Some Advanced Placement (AP) courses and International Baccalaureate (IB) courses are also concurrent enrollment courses, but not all of them. At the end of an AP or IB course, the student must take an AP or IB exam. If the student passes this exam, he/she can take the test scores to any college and be granted college credit. In contrast, for concurrent courses, students are given the final grade they earn for the course, and this is added to their official Casper College transcript. They can then transfer these credits to most college in the United States. Both AP/IB and concurrent enrollment courses are rigorous preparation for college level work.