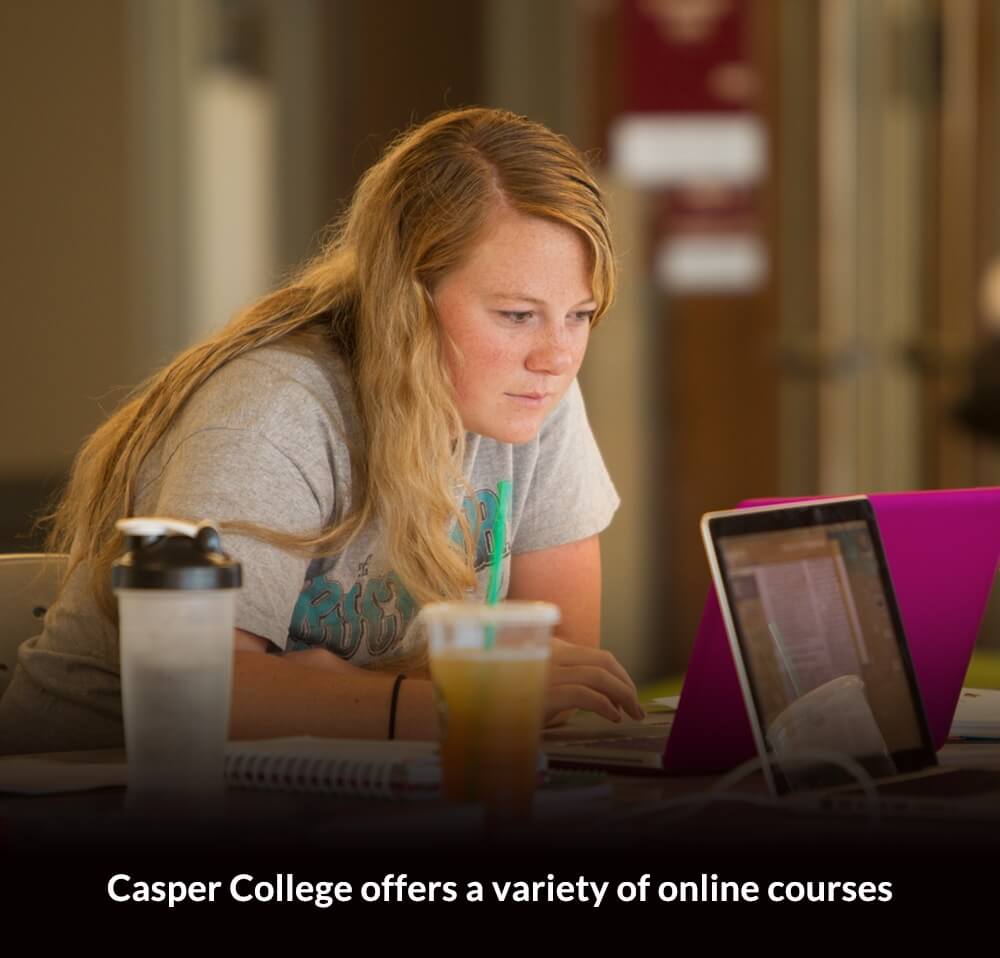 Have questions about enrollment, degree programs or financial aid?
Find the right program for you and your future.
Accredited programs and courses
Affordable tuition
Three start dates per year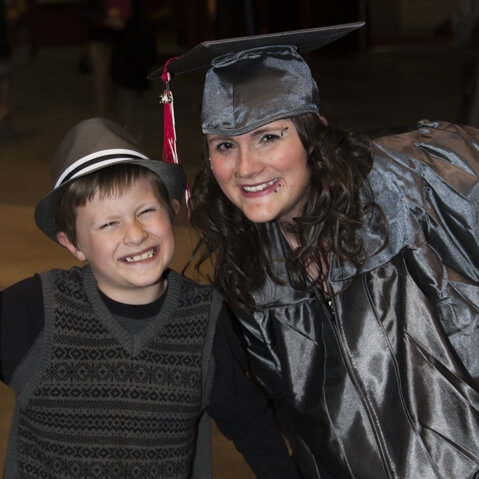 "At midnight if I'm having trouble with homework, I can send an email. It seems like we can have closer relations with online teachers, they expect they're going to have to be there for you."
— Crystal Watts, 2016 Casper College graduate

Online degrees
Online degrees can be completed entirely off-campus. You won't have to commute to CC, even for testing (in most cases; check the course syllabus for more information on testing requirements).
Hybrid degrees
Hybrid degrees allow you to complete your degree mostly online, with minimal in-person classes.
Why Casper College Online?
Busy schedule? Casper College Online is the prefect solution. Best of all, the application and financial aid processes are exactly the same for both online and on-campus courses.
Online graduates receive the same diploma and access to CC resources as those who attend on campus. And small class sizes mean you'll get the one-on-one attention you need.
Get the details about Casper College degrees that can be completed online, including info about credit hours, course offerings and much more.