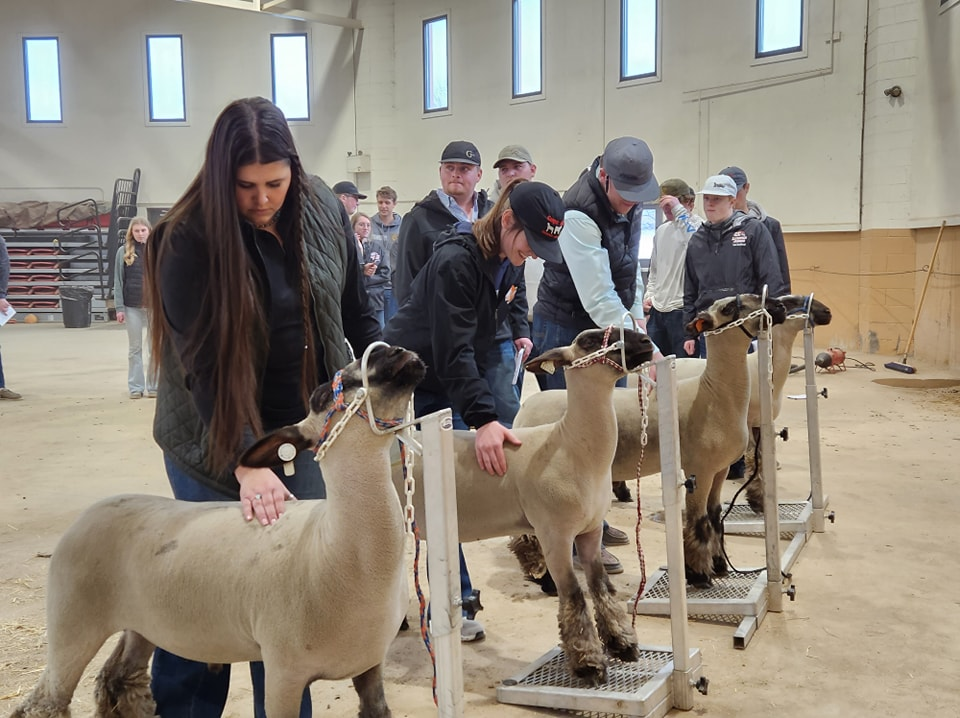 June 19-21, 2021
Grace Werner Agricultural Pavilion, Casper College campus
The Camp
Livestock Judging Camp focuses on livestock evaluation, with special emphasis on the presentation of oral reasons. Example classes to be evaluated include:
market and breeding sheep
swine
cattle
goats
In addition, for learning divisions will be offered:
novice
intermediate
advanced
adult
The Contest
The final day of judging camp will be a mock judging contest where competitors can put their knowledge and skills to the ultimate test! The judging contest will be comprised of six placing classes and three sets of reasons.
The Instructors
Educators, industry leaders, and livestock judging team members from Casper College will be camp coordinators.
Additional Information and Waiver Form
All participants in the camp are required to sign this waiver. Please bring the signed waiver with you to camp.
All participants in the camp will be staying in the Casper College dorms. Items you may want to bring: towels, blankets, pillow, jackets, and anything else you may need.
Cost
The cost of the camp covers meals, dorms, T-shirt, judging manual, judging contest, and awards.
Early bird registration fee: $250/student and $160/advisor. Deadline is May 26, 2023.
Entries after May 26, 2023: $275/student and $175/advisor.