"Good Trouble"
November 16-17, 2022
Location:
Goodstein Foundation Library, Room 215A and 215B
The workshops and reading are free and open to the public.
Richard Wright New Yorker Article – The Truth About My Father
Good Trouble
Good Trouble is the theme of the 36th Annual Literary Conference at Casper College. Riffing off the late John Lewis' idea that we must " … find a way to get in the way, to get in trouble … good trouble, necessary trouble … " … we are celebrating the rebel, the antagonist who risks career and safety to pursue bigger things. We are celebrating the ability to question power structures. We are honoring the long-standing American tradition of bucking the system and standing up for the little guy,"
Essayist Amy Butcher, author of "Mother Trucker" and nonfiction that has appeared in The New Yorker, Granta, and The Wall Street Journal to name a few, works with the difficult theme of abusive relationships and busted dreams. Novelist David Wright Falade, author of "Black Cloud Rising," and short stories that have appeared in The New Yorker, The Paris Review, and others, doesn't shrink from the complex and difficult themes of American identity. And our own Chad Hanson, Ph.D., author of seven books, nonfiction and poetry collections, will round out the lineup. Hanson's most recent nonfiction book, "In a Land of Awe; Finding Reverence in the Search for Wild Horses," deals with the often contentious relationship between stakeholders and the wild horse herds that dot the Wyoming steppes.
All our writers met and overcame resistance to their work. They all sought good trouble, necessary trouble. Craft workshops are open to students, college employees, and members of the community. Come join us for some Good Trouble.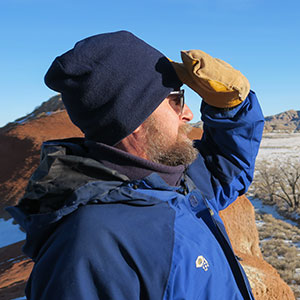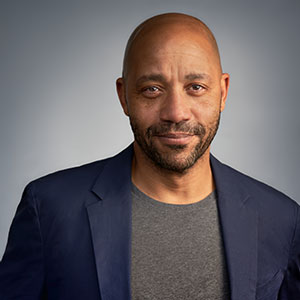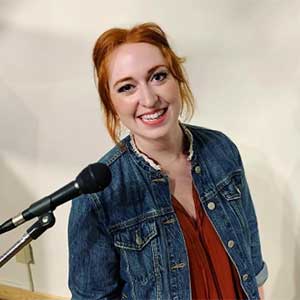 Schedule
Wednesday, November 16
Workshop 1
9:30-11:30 a.m. and 2-3 p.m.
Chad Hanson's "In the Land of Awe"
Each of us lives inside a life story, but our stories are set in a world not of our own making. Too often, our stories include discrimination, inequality, and the act of watching our natural habitat shrink in front of our eyes. During this workshop, participants will have a chance to identify the people and the places that they care about. Together, we will consider the forces that threaten the things that matter to each of us. Then we'll take a practical approach to writing articles for publication — stories that call readers to action — narratives that stir an audience toward addressing the dilemmas of our age.
Workshop 2
9:30-11:30 a.m. and 2-3 p.m.
Amy Butcher's "Mother Trucker"
A truly strong, visceral, evocative flash essay requires a writer to exhibit "an alertness to detail, a quickening of the senses, a focusing of the literary lens, so to say, until one has magnified some small aspect of what it means to be human," writes Bernard Cooper in the introduction to his groundbreaking anthology "In Short." And in this generative writing workshop, we'll examine the way numerous flash essayists highlight and magnify '"small aspects" of what it means to be human as a means of arguing for — and achieving — social change. This workshop takes as its foundation the idea of creating meaningful good trouble and encourages exploration and experimentation via various techniques of thinking, writing, and revising.
Thursday, November 17
Workshop 3
9:30-11:30 a.m. and 2-3 p.m.
David Wright Falade's "Black Cloud Rising"
During his 2008 speech in response to the controversy surrounding the Reverend Jeremiah Wright, Barack Obama described his Kenyan father and white Kansan mother, and the people "of every hue, scattered across three continents" who comprise his family, concluding that in "no other country on Earth is my story even possible." Like his, my own story stands as an example of the global appeal of Americanism and the promise of multi-culturalism. Yet, our two narratives, while uplifting, also depend on a lie. Though race in the United States in not a fiction, it is pure invention. The notion of "blackness" and "whiteness" — racial categories created to justify the unjustifiable — is a byproduct of slavery.
In the workshop for "Good Trouble," writers will explore their own unique identities in the stories they write and the difficulties they may have faced reckoning with their Americaness.
4:30-5:30 p.m.
Reading at the Casper College Goodstein Foundation Library
Join us for a reading by Francesca King, winner of the 2022 Creative Writing Fellowship for fiction from the Wyoming Arts Council. Francesca's first unpublished novel, "The Cello Hospital," was shortlisted for the Lucy Cavendish Fiction Prize in 2017. Her second novel, "Hiddenland," was shortlisted for the 2021 Bath Novel Award, and is represented by David Higham Associates. An early draft of "Hiddenland" was developed with the support of the University of Wyoming, who generously funded two trips to Iceland and a place on the Arctic Circle Residency.