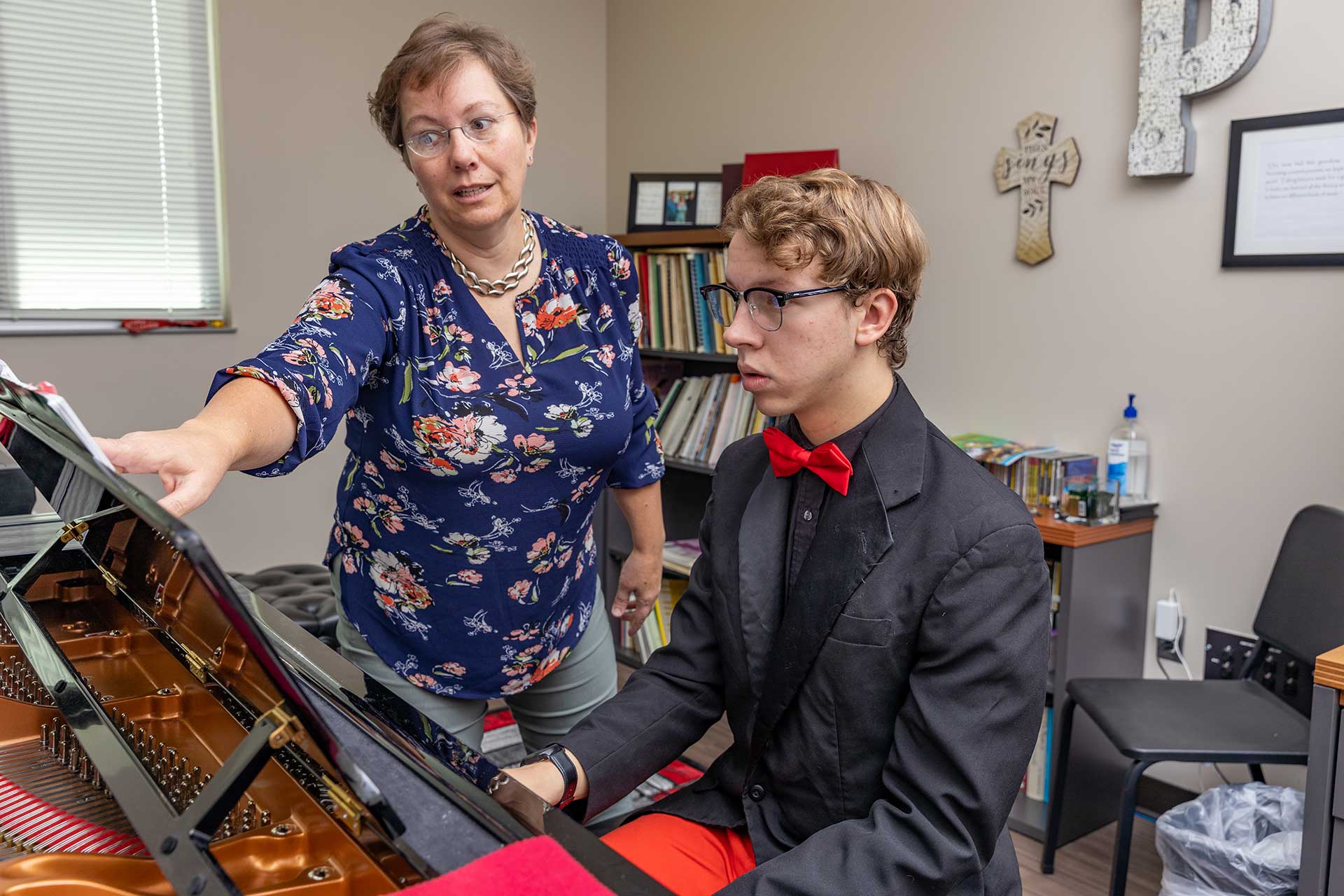 What are the special admission requirements, if any?
As a music major at Casper College, you will take four semesters of Written Theory, Aural Theory, and Class Piano. Your success in these classes is dependent upon already having had enough musical experience to be able to read music and to demonstrate a basic perception of pitch and rhythm. To make sure you are prepared for the core sequence of theory classes, as a new music major at Casper College you will be required to take the Music Theory Placement Exam. Learn more about the placement exam …
What courses would I take?
Casper College is an accredited institutional member of the National Association of Schools of Music.
For requirements and more information about this program, view its listing in the academic catalog:
You may also be interested in…