"There is a real sense of community at Casper College, just a bunch of people who want to help you. I was taken back by the support available to veterans and nontraditional students trying to achieve their higher education goals at Casper College and how diverse these students were. I was able to meet a lot of other veterans."
— Colton Sasser, general studies graduate ('16) and business owner. Colton is pictured here in his office at Caspar Building Systems.
Choosing a career and going to college can be overwhelming. Our trained career counselors are here to help you, as an adult student, focus on your educational and career opportunities. They'll show you what college programs and opportunities Casper College offers and help you:
Explore your career options and salary expectations!

Select and review the college degrees that fit with your career plans.

Learn about financial aid options and planning.
Colton Sasser: Military veteran finds value in Casper College education during return to civilian life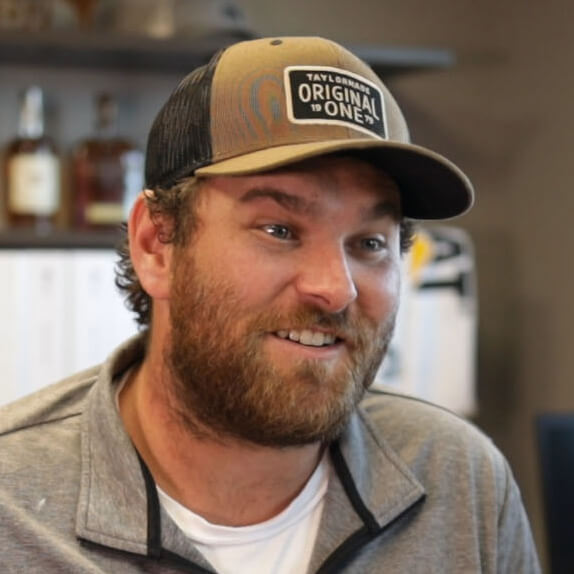 From a young age, Colton Sasser knew he wanted to serve in the military. Following the death of Osama bin Laden, a founder of al-Qaida, Sasser was ready to join. "I wanted to get over there and be on the ground," he said.
Shortly after graduating from Casper's Kelly Walsh High School in 2009, Sasser headed to a university. He describes that year and a half as "too much fun" and a period where he made little to no headway with his academics. Because he had always wanted to join the Army, he decided it was time to leave school and do just that.
Nearly a year after Osama bin Laden's death, Sasser found himself in Kunar Province, Afghanistan. About six weeks after his arrival, on April 15, 2012, Sasser was driving a mine-resistant, armored-protective vehicle, known as a MRAP, when a massive roadside bomb exploded, destroying the vehicle, and injuring four and killing one. Sasser was gravely injured. He spent a little over a year in hospitals and then rehab facilities. Among other injuries, his left leg was amputated approximately four inches below the knee. Finally, after his recovery and rehabilitation, Sasser retired from the Army for medical reasons in May 2013.
When Sasser finally returned home from his deployment, Casper College was ready to help him achieve his educational goals.
Keep reading Colton's story
"I had my GI Bill, but my whole life was shaken once I got injured. If the military had allowed me to stay, the best I could have done was a desk job, which I didn't want," said Sasser. He returned to his hometown of Casper, where his family and girlfriend helped him get his feet back on the ground. He decided that he wanted to go back to school with the goal of eventually earning a bachelor's degree.
"Casper College was the perfect choice for me," said Sasser. He remembered his time at the university, where he took both in-class and online classes. Sasser found that Casper College delivered quality in-person and online classes, and he enjoyed the smaller classes at Casper. "Casper College is great," he said.
Sasser also found the veterans program at CC helpful. "[The veteran services coordinator] made it really easy for vets to get back into college, take advantage of the GI Bill, sign up for classes, and earn a degree," said Sasser.
When he first began at CC, Sasser focused on the associate degree in construction management. He switched to an Associate of Science degree in general studies when he realized he needed that degree to qualify for the University of Wyoming at Casper's Bachelor of Applied Science degree in organizational leadership.
The organizational leadership degree was the perfect fit for Sasser; the classes he took online and in person helped him with communication, organization, and leadership. All of Sasser's in-person classes took place either at Casper College or at the University of Wyoming at Casper's location in the Union/University building on the CC campus.
"There is a real sense of community at Casper College, just a bunch of people who want to help you," Sasser said. "I was taken back by the support available to veterans and nontraditional students trying to achieve their higher education goals at Casper College and how diverse these students were. I was able to meet a lot of other veterans," he added.
Sasser took advantage of all the resources available to him at Casper College and urges others to do the same. "I used the resources from the administrative side to navigate and on down to the educational level, including the library and math lab. The educators at Casper College were truly there to help the students and helped me get through college," he noted.
Sasser has some advice to both veterans and nontraditional students: "Get your foot in the door, and don't be afraid to ask for help."
Karol Santistevan: Casper College helps local resident pivot throughout varied career
Successfully attending college long after you have graduated from high school is possible. "You just need visualization. Really dream it, and it can happen," Santistevan says. "I started with a business plan that showed me how to make it happen. The more you can see the vision, the more likely it will happen. Everyone at Casper College helped me make it happen, and I know they can help others in making it happen, too."
Scott Johnson: Second try at college leads to successful academic and professional life
Back in his mid-20s, Johnson wanted more for himself. "I am thankful for the encouragement I received at the time to go back to college. I was scared of academics but found that I was able to overcome that and succeed at Casper College."
To get started:
Schedule an appointment by signing up online or calling 307-268-2446. There is no cost, and no commitment is required.
We can meet with you in-person, but telephone and Zoom appointments are available, too!
What are you interested in?
Choose from over 140 degree and certificate options.
A full-time student's class schedule is typically equal to 12-15 credits. If you just want to take a class or two, on average each course is about 3 credits. View tuition and fees.
We strongly encourage all students and families to apply for financial aid, regardless of what you think you might receive. By filling out the Free Application for Federal Student Aid, commonly referred to as the FAFSA, you'll find out if you are eligible for valuable grants, student loans and work-study jobs. Never assume that you won't qualify! Fill out the FAFSA form and get informed about your real options (be sure to use the Casper College School Code: 003928).
Below, we've provided links to information on the available types of aid. You might not be eligible for all of them, but it's worth taking the time to learn about each one.
We are happy to walk you through the admission process. It can be done in five simple steps.
Talk with one of our Admissions Representatives; they'll help you find the program that's right for you.
Apply online. (It's free!)
Submit your transcripts. We can help guide you through this part of the process and, if applicable, let you know how many of your previously earned credits can transfer.
Finalize your enrollment. Once again, our support team is available to ensure you understand your degree plan and financing options.
Start learning!